Inbound Marketing Strategies can Transform your Marketing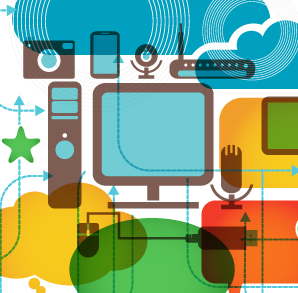 Technology, The Internet and rapidly evolving social behaviors are changing the way consumers relate to brands. Traditionally marketing practices prepared and broadcasted messages at consumers in an effort to build brand awareness in the hopes that those cumulative messages would ultimately result in a buying decision.
Brands are no longer in control of the messages. It's a new day and there is a new more effective way to generate leads and grow your business. It's called Inbound Marketing. It will transform your marketing to another level – and keep it there.
Inbound marketing attracts customers and prospects, like a magnet, using a three step process.
Get Found
Convert visitors and leads
Analyze and improve.
Inbound Marketing Strategy
Inbound marketing strategies rely on content as the currency of the new environment. Producing and distributing relevant content is
an effective way to generate leads and keep customers engaged throughout your entire buying process.
Producing content that can be delivered across all your existing marketing assets requires a new set of skills and discipline. For content to be relevant it must help your customer understand how your product or service will solve their problems. Statistics show that companies who blog get 55% more web visitors.
It's not enough to just produce good content, it has to be distributed so customers can consume and share it. Optimized web sites, distribution of content across social platforms and coordinated communications programs are just a few options available to marketers today.
Collaboration with an Inbound Marketing Company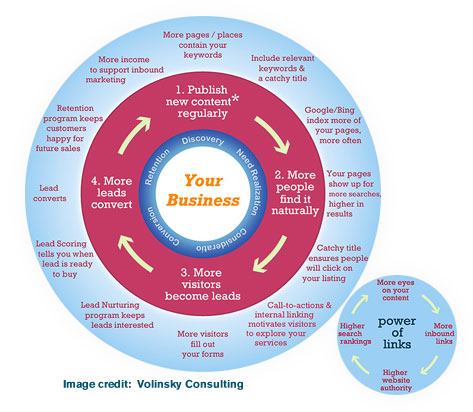 Creating, Engaging, listening and coordinating communications can be a daunting task. Often marketers are searching for ways to keep
up with it all. SMS is an Inbound marketing company that can provide an effective way to create and implement a successful inbound marketing strategy. We do this by collaborating with you.
The result will be a more efficient marketing effort due to lower costs and higher conversion rates. Inbound marketing costs 62% less per lead than traditional, outbound marketing (source: Hubspot).
Ask yourself these questions:
Are you satisfied with the results of your current marketing?
Are your marketing efforts integrated across all channels?
Are customers finding your content? How do you know?
Do I know what content my customers want or need? For each part of the buying process?
Am I asking for and listening to input from all stakeholders?
If you answered NO or I don't know to any of these questions – let's talk. Just click below to set up a consultation with us, free of charge.