What is Relationship Marketing?
For most marketers this term is probably familiar. From it's commencement, a relationship marketing emphasis meant brands were recognizing the need to move beyond a series of transactional campaigns.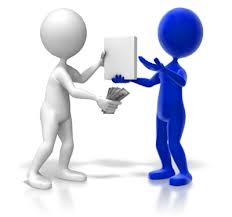 Terms like customer lifetime value, data driven marketing and buying process reflected a growing awareness of the need to understand and address the needs of consumers throughout the buying cycle.
Data was needed across various touchpoints to help marketers understand consumer behaviors and trends. Insights had to be extracted or mined so actionable strategies could be conceived and implemented.
Today, with the advent of new technologies, rapidly changing consumer behaviors and an increasing amount of data, relationship marketing is being redefined.
Relationship Marketing Today
The essence of relationship marketing is a personal or emotional connection to a brand.  This connection is centered on trust that is created through the consistent delivery of a product or service that meets or exceeds customer expectations.
Corporate Culture Impacts Relationship Marketing
This trust is difficult to achieve and even harder to sustain.  Brands must recognize there are cultural implications to a successful relationship marketing strategy.  There must be alignment across all touchpoints in order to facilitate a consistent positive customer experience.
Without a culture based on collaboration and cooperation, departmental silos will create barriers to the seamless bi-directional flow of information required to maximize the consumer experience across all channels.
Customer Relationship Marketing maximizes value and drives profitability
With proper collaboration, those interfacing with customers are empowered to use the resources of the organization to solve problems, answer questions and provide positive buying experiences for consumers.
Positive experiences will allow brands to satisfy their customer's needs with the full complement of products or services that are appropriate. In addition, satisfied customers will stay longer so profitability will be enhanced over time.
Retaining customers improves marketing efficiency by reducing churn.
Building a Relationship Marketing Strategy
A relationship marketing strategy begins with insights gleaned from data. Insights reveal opportunities and challenges. Goals and objectives are developed as a first step in creating a marketing strategy that will address a specific opportunity or challenge.
Appropriate audience criteria is used to select certain consumers, then messaging, offers and other elements are assembled to achieve the established goals and objectives.
Five Benefits of a Relationship Marketing Strategy
Consistent Customer Experience – Organizations that are aligned across all touchpoints seamlessly share information and work together to ensure customer's needs are addressed with minimum effort.  This is particularly important when the consumer is experiencing challenges with the product or service.  Quickly resolving issues builds trust and it can improve customer satisfaction.
Customer Feedback –  When the organization's culture facilitates open communication and cooperation, consumer concerns, complaints and compliments can quickly be addressed.  By paying careful attention to positive and negative trends, organizations can use this feedback to make appropriate adjustments to product or service offerings, ensuring customer satisfaction.
Customer Profitability – Relevant communications and offers motivate consumers to use the full complement of product and service offerings.  Because consumers understand the benefits of the offerings, they are typically more compliant and they remain customers for longer periods of time.
Customer Advocates – Consumers who are pleased and enjoy a consistent experience increasingly share this information with each other.  Increasingly consumers are turning to each other for suggestions and recommendations.  Make it easy for your customers to share their experience, but first make sure they have a consistently good experience.
Innovation – Organizations, like Starbucks through MyStarbucksIdea.com, invite their customers to provide ideas.  Consumers are allowed to share, vote and discuss each others' ideas.  Most important, they are kept apprised of the status of ideas.  There are other ways organizations can invite consumers to share ideas and insights.
Relationship marketing offers powerful benefits; however, it takes discipline, strategy and a supportive environment.  What are other benefits?