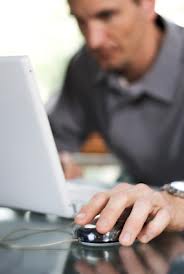 The blog has become the heart and soul of the business website. Not only is it a great tool for sharing the latest industry news and relevant information, a blog is an excellent way to stay on top of search engine rankings as well. In addition, it helps establish an online presence in today's competitive virtual business environment.
Your blog can add significant overall SEO value to your website. With search engines such as Google, Bing, and Yahoo! always on the lookout for fresh content, having a quality blog becomes more important than ever.
You can add information to a blog you wouldn't necessarily place on your website, e.g. customer testimonials. You can highlight specific products, services or ways to use either through article style writing. Alongside social media, including Face book and YouTube, blogging connects you with the public. Readers can comment on products and services you make, building your reputation within the business world.
As a company you can decide to pre-screen comments submitted to a blog before setting them live or take a chance on immediate posting. Consumers can participate in forums, asking questions related to your company and having them answered by employees creating a fast turnaround of information.
Another benefit of participating in blogging is being able to update information related to your products or services at all times of the day. You can promote your company the instant something new is developed and with an RSS feed, followers will be immediate.
HubSpot has created the following checklist of 5 key factors for measuring the success of a business blog:
1. Reach: This is the number of monthly visitors to your site. You then need to take a closer look to see the volume of visitors you are generating from various marketing channels (e.g. blog, direct, webinars, partner links, social media, SEO). Another measure of reach is the number of keywords drawing traffic to your blog and also checking to see if those keywords are drawing more and more traffic over time.
2. Stickiness: While the number of subscribers is a good measure of reach, the number of people who've opted-in to hear from you regularly is a measure of stickiness. How sticky is your blog?
3. Engagement: Engagement is about gauging how much people interact with you or measuring the level of dialog. Comments on your blog or in social media is a good way to measure engagement quantitatively. One could go further and split the positive comments from negative comments to also get a qualitative measure of engagement.
4. Authority: Just like citations at the end of academic papers refer to important, authoritative works, in the same way inbound links are a good measure of authority for your blog and specific articles. At the same time blog tweets or retweets or your brand mentions in relation to a particular blog article could be considered a good measure of authority. You should be monitoring social media to capture the impact of influence of your blog on the community.
5. Conversion: At the end of the day what matters to most business is leads and customers. How can you justify so much time blogging if there is no concrete business result from that activity? While all results don't need to be tangible, a good way to measure the fruit of your blogging efforts is track conversion, i.e. how many visitors your drove back to your site or product pages and ultimately how many leads you got from that.
How are you measuring the success of your business blog? Please share your thoughts as part of our blog.
Read more: http://blog.hubspot.com/blog/tabid/6307/bid/4784/5-Ways-to-Measure-the-Success-of-Your-Business-Blog.aspx#ixzz1BQH3QDTz