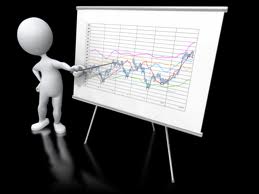 In a recent webinar sponsored by ExactTarget, Forrester presented some of their Interactive Marketing 2012 Research findings.  
According to Forrester, Interactive Marketing includes:
Based on their findings:
Interactive marketing spending as a percentage of all advertising dollars is expected to grow from the current level of 18% to 35% by 2016. 

The compound average growth rate is about 17% over the 5 year period.

Mobile Marketing will grow at twice the average rate, far ahead of the other four categories.

It will surpass email and social this year (when compared individually, not the two combined)

Search Engine Marketing will still be the largest interactive category.
Email marketing continues to be an important connector. 

Companies appear to be adding Interactive marketing staff.

Executives believe Interactive Marketing will increase in effectiveness. (December 2010 US Interactive Marketing Executive Online Survey)




Marketing executives are realizing their companies must be more customer-centric.




Traditional marketing budgets will fund interactive growth; a majority of marketing executives plan to reduce spending in traditional channels to fund increases in Interactive channels.
What are the implications of these trends?
Many marketers are still struggling to figure out the right marketing mix.  With rapid changes in technology fueling equally rapid changes in customer behavior, smart marketers are testing and adopting new strategies and tactics.
There is no silver bullet. Experimenting and learning are essential.

New marketing strategies require courage, connection, and collaboration combined with a healthy dose of testing, tweaking and retesting.  
There are more opportunities than ever for those willing to experiment and invite all stakeholders to participate in the learning process.