Although there are numerous social media lessons to be learned from the now infamous meltdown, there is perhaps a larger point to be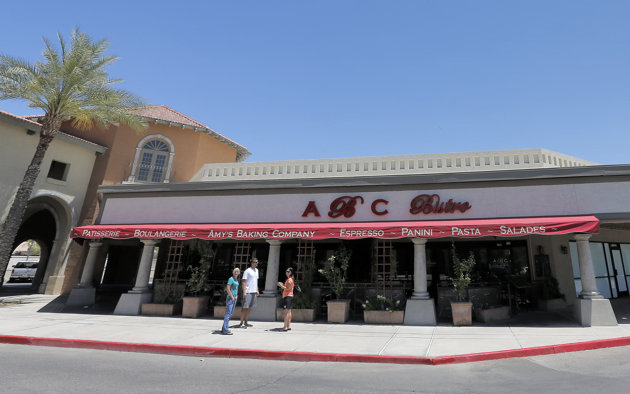 made. Unless the interactions from the television show were staged (I doubt they were), there were clearly serious dysfunctional issues long before the social media episodes.
My friend Judy Gombita (aka @jgombita on Twitter) and I have a little game going. We both believe that culture trumps strategy, so we often interject some reference to this in our online conversation. This situation is an excellent case study for that rationale.
Social media cannot fix a poor product, service or culture. In fact, as you will see in this situation, it will probably amplify the situation. I believe internal alignment is a critical piece of any marketing strategy, but especially a social media strategy.
As an owner or brand manager, you have to decide how you want to interact with your customers. You have to know who you are, who your target audience is, and how you will relate to each other.
This meltdown highlights several important pitfalls:
Mindset fuels interaction and reveals motivation; if you believe the world is out to get you and you must fight back, that will be reflected in your actions.
Ignore feedback, or worse, lash out against it. If you believe there is no room for improvement in your product or service, then you will have zero motivation to prove it.
Trust no one. Employees who are not equipped or empowered will have little motivation to provide an excellent customer experience.
Don't listen, justify. Listening is an important skill; without it, one is doomed to continually repeat the same mistake and waste opportunities to get help.
The Show: You can watch the episode here.
Description of the events: Chef Gordon Ramsay has a great tv show that goes in to help failing restaurants resurrect themselves. This time, the owners are totally delusional. They think the yelpers and redactors are out to get them, and they go on a tirade that has gone beyond viral at this point. But it wasn't just the case of one disgruntled customer, it should have pointed out to the owners that they needed to change.
Here are a couple of overviews
Here's a rundown of what happened
From Yahoo News:
http://news.yahoo.com/restaurant-learns-online-reviews-break-072759344.html
From Mashable:
How not to use social media
http://mashable.com/2013/05/14/restaurants-epic-facebook-meltdown/
From CBS Moneywatch:
http://www.cbsnews.com/8301-505124_162-57584880/amys-baking-company-post-meltdown-pr-campaign/
Here is a post meltdown update:
http://www.nydailynews.com/life-style/eats/amy-baking-company-reopens-co-owner-faces-deportation-article-1.1352051
For me, the most important take away is this: build your social media house on a strong foundation. Make sure your culture is aligned with your values and reflects what you want your consumers to experience. If you have already entered the social media space, it's never too late to do an audit.
What did you learn?
Hat tip to Page Hayes at houseofhayes for suggesting this topic.