Do you sometimes get so caught up in the operational web of your marketing efforts that you lose sight of analyzing your success metrics?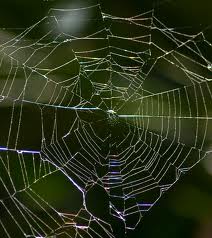 Instead of maximizing our investments, how quickly we can get caught up in the sticky web of trying to keep all our efforts afloat, often failing to realize the labors that may not be the most efficient use of our resources.
Marketing professionals serious about their inbound marketing efforts have numerous balls to juggle.  Maintaining social media visibility, continuously updating online presence through website and video, developing and implementing content management strategies, publishing blogs regularly–to name just a few–require that we're engaged in multiple disciplines.
Oh, and we can't forget the execution of our traditional marketing efforts, lest we not be well-rounded with integrated marketing communications.
With such a vast web of initiatives to maintain, it's not surprising that we can neglect to engage our metrics.
We can learn a lot from Jeffrey Harmon, CMO at Orabrush, whose first YouTube video attracted more than 13 million viewers, 19% of which have visited Orabrush's website.
With the growth of the business, Harmon's marketing efforts have not abandoned his YouTube inbound tactics, but rather capitalized on the method.  "His team has spent two years building the company's YouTube page into a full-blown inbound marketing hub. YouTube is Orabrush's primary marketing channel and represents 80% of its marketing, he says."
What is one of my takeaway's from Harmon's experience?
Metrics are key to identifying areas of success.  Make sure you recognize your sweet spot, and maximize it.  While integrated marketing communications are critical in covering your potential audience base, ensure you are allocating resources to most efficiently capitalize on ROI.
Does your organization prioritize metrics analysis, or is it time to implement a better strategy?