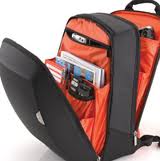 Even though the progress of the economic recovery has been the subject of much debate with its constant shifting of ups and downs, this year's back-to-school spending is expected to show improvement over last year.
The National Retail Federation predicts that 2010 back-to-school spending will jump 11% over last year's prediction. However, it is expected that more shoppers will purchase generic brands and seek out more sales and discounts. The International Council of Shopping Centers expects more modest growth of 5.4%, but calls it potentially the strongest season since 2005. The National Retail Federation's 2010 Consumer Intentions and Actions Back to School survey, conducted by BIGresearch, found that the average American family will spend $606.40 on clothes, shoes, supplies and electronics, compared to $548.72 last year and the total spending on school-aged children in grades K-12 is expected to reach $21.35 billion.
If you have kids in grades K-12, what does your back-to-school spending scenario look like compared to last year?