Defining Business Social Media Terminology
There are some interesting findings in the 2012 Social Business Global Executive Study and Research project by MIT Sloan and Deloitte.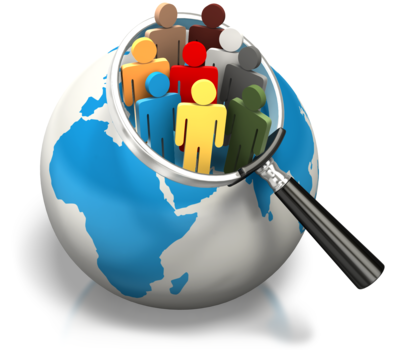 While many of the conclusions may not come as a big surprise, I was intrigued to see how executives responded to questions about the current importance of social business. But, before I address those responses I'd like to make a couple of observations about the topic of social business, or social enterprise.
Typical social enterprise and social media are interchangeable terms. I have an issue with that because I believe social business has to do with the bigger picture, the strategy of doing business from a social perspective. True all business is social; however, the business environment is rapidly changing, fueled by technological and social innovation. I have written about this in a previous blog post titled Social Media for Marketing.
Social Media and Business
So what is the big deal about terminology? Discussions about social media are by their very nature tactical. Usually the immediate questions are focused on a specific platform. Often the conversation is initiated with a question like "Why aren't we on Facebook?" or a statement "We need to be on Facebook".
There are significant issues to be addressed before a business makes the platform determination. A successful social media presence requires a culture that is collaborative and able to adapt to rapidly changing events.
Benefits of Social Media for Business
In the above mentioned 2012 Social Business Value Study there was a clear consensus that social business is just beginning to gain some momentum. Executives indicated four main areas where there is specific value: marketing, innovation, operations, and leadership.
Although customer service can be technically classified as operations, it clearly deserves a special mention. One doesn't have to look very far to see examples of businesses successfully implementing social business tactics designed to deal with customer service issues and generally improve the customer experience.
Social Media for Small Business
Business size was a factor in this study. Small companies (fewer than 1,000 employees) and large companies (more than 100,000 employees) both seem to benefit while mid-sized companies are noticeably absent.
One significant advantage for small companies, they can appear larger than their actual size through the use of social tools. Smaller organizations may also benefit from less complex organizational structures, for example, staff often have to perform multiple functions, allowing for more cross functional collaboration.
Business Social Networking
Numerous study participants feel that all business is social, others feel social activities are by their very nature unproductive. Many feel that social business addresses the basic human need to connect with each other.
The top three reasons executives in the survey participate in social media:
To network with others in the organization
To work more effectively
To voice opinions
I believe social business is about a different way of doing business. It requires good leaders who will articulate a clear vision, then create a healthy environment. Patrick Lencioni, in his book, The Advantage, defines a healthy organization as having minimal politics, minimal confusion, high morale, high productivity, and low turnover.
Window of Opportunity for Small Business
Small business owners who have the courage and insight to embrace social business may actually have an advantage over larger competitors. Today's consumers are more socially savvy than ever, in fact there is a gap between their expectations and what most retailers can deliver. I recent elaborated on this on the WindMill Networking Blog: 3 Reasons Why Building Social into Marketing is a Significant Competitive Advantage. Owners who find a way to use business social networking to tap into the potential of their associates may find higher levels of customer satisfaction, more loyal and profitable customers, and new segments of social savvy shoppers.
Small Business Social Media – Getting Started
So how does one begin this journey? First make sure you cover the basics. Optimize your website, ensure it is mobile friendly. Next find a way to connect relevant content to your customer's buying journey. Help them find, purchase and use your product or service. Learn more about purchasing trends in the social shopping community on our Defining the Social Shopper post.
Listen to what consumers are saying about your product or service. There are free tools that help you do this. Share your marketing ideas and communications with everyone who has direct contact with your customers. Ask these employees for feedback, listen and respond with authenticity. Read Is Authenticity Really a Big Deal in Social Business for more on this topic.
Companies with a successful social presence say it takes time and experimentation. There will always be a reason to delay. Those who do may find themselves too far behind to catch up.
Have you started the journey? What's been your experience?