It's funny how we often assume that our habits and routines are unique.  We jump to the conclusion that we're like a little island and most folks don't tackle things the way we do.  And while there is more than one way to skin a cat, the truth is, humans by nature share common practices more than we might think.
What would your response be if someone asked you to describe your method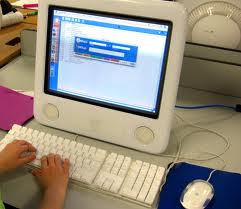 of information seeking?  Could you spout off your tactics, no problem?  Or would you find that you needed a bit of time to formulate your answer?  If you chose the latter, perhaps it's because you don't undertake your search methods strategically.
We schedule ourselves so busy these days that if we're not careful we may revert to operating on auto-pilot, just doing more of the "doing," without the "thinking" that should go along with it.  (Which implies there's really not much "thinking outside the box" going on, either!)
When we aren't intentional about evaluating our methods and procedures, we're missing an opportunity to be self-taught.  Paying attention to our own tendencies is likely to help us better understand how others are liable to seek information.
I venture to say that nearly every day, you find yourself in a spot where you're seeking information.  Whether it's looking up the phone number to the local flower shop, getting the 411 on your latest ailment, or researching statistics to complete a business presentation, we are in a constant mode of search and filter.
Maybe you've never really thought about it.  So why not take a moment to consider these questions and see if you can formulate any hypotheses about others' tendencies by paying attention to the way you go about your business:
When you have a product-related question, are you more likely to call customer service, refer to an instruction manual, do an internet search, or ask a friend who has the same device?
Are you satisfied with the way you use search engines, or do you lack confidence, believing there are surely more efficient search tactics to employ.
When using a search engine, how do you usually populate the search field?

Do you pare it down, using a long phrase, so that you can cut to the chase and avoid the irrelevant masses?
Or do you type in a general, catch-all phrase?

What has been the customer experience? How has the product or service performed to meet previous customer expectations. Are there reviews available to assist in your information gathering?
How do you go about seeking information?  If you can identify your own consumer behavior, you've probably uncovered a method shared by many others.  Now along with this awareness, imagine the possibility that maybe you can offer a better solution for others to improve their search.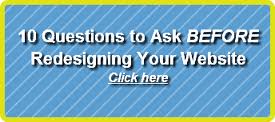 Photo credit: jdurham