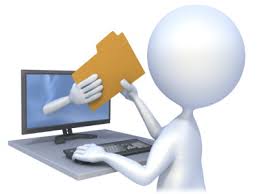 This is the 2nd in a series of 3 posts on the topic of content marketing.
In the first post we defined the content marketing concept.
Knowing and understanding the target audience is the first step in creating a successful content marketing strategy.  Once the audience is defined, it's time to create relevant content.
Create and distribute valuable content
Now that you know who your customers and prospects are and how they think about your product and service, it's time to start producing valuable content they will want to consume and share.
Before deciding on a format, think about how and where your customers will use this information.
There are many formats to choose from, here are a few examples:
web articles
blogs
white papers
PDF Guides and Checklists
ebooks
webinars
podcasts
videos
newsletters
Content should be appropriately adapted for each format.  The idea is to create a broad topic overview and then tailor the content to match the particular need and format.
How do I create content?
Often this is the most intimidating question.  While there is no single answer, the best place to begin is with a content strategy.
Identify a big topic idea, one that is broad enough to appeal to most if not all audience segments.
Where possible incorporate Search Engine Optimization terms.
Next take the topic and begin to create content for different audience segments.
As an example you might choose a topic like "quality assisted living care".
Based on this topic you might create:
A series of blog posts outlining how to find quality care
Checklists and guidelines potential customers could download
An ebook providing advice on finding an assisted living facility
A brief note on your website on the topic
I am sure you can think of other ways to repurpose a content topic and effectively use it to meet a variety of customer and prospect needs.
There is no one right way to create compelling content for your product or service.  Experiment, try different ideas then evaluate the results.
Reach out to others in your company or network, find others who will be willing to share their expertise.
In the third post I will provide links to a few excellent content resources.
Can you think of other examples, if so please list them below?