This framing post and questions are intended for the #usguyschat on Monday 9/24/12 at 3 PM EDT. All are welcome to join using the hashtag.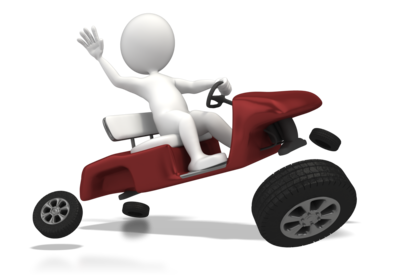 The Background Story
As a small business owner, I like to deal with small businesses whenever possible. I have had all my business insurance, as well as my car insurance, with a small agency for over 10 years.
Last Fall, I went in to the office to update the records because I needed to change the business address.
Recently I had to renew my car's registration, so I sent in the appropriate forms. Last week I was surprised when I received a notice from the Department of Motor Vehicles that said my insurance company indicated there was no coverage on my car. I checked all the appropriate information, like policy number, license etc, and all was accurate.
When I called the insurance company, they told me I didn't have any auto coverage and haven't had any since May of this year. I haven't received any correspondence whatsoever from the agency. The agent's staff told me they had sent a post card notifying me of the lapse in coverage.
So, the agency thinks they have sent all the proper correspondence to me, I think I am covered only to find out that as a result of the lapse in coverage, my annual premium will almost double. As we continued the conversation, it appears that the wrong zip code was used, though they really aren't sure.
In the comments below, and for the #usguyschat, assume that this agency is your client when you answer the following questions:
Q1) Who owns this error?
Q2) Is there passive and active data integrity?
Q3) What does your client learn from this?
Q4) If you are selling multiple products to clients, how do you manage the relationship?
Q5) What should the owner say to his client? his staff?