Recently I had a conversation with a friend interested in helping someone transform their website into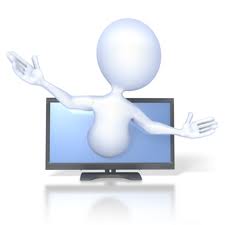 a lead generating asset.  When I looked at their existing site, I realized it is a very attractive and creative broadcast.  But while the site is appealing, its design isn't successful at attracting, nurturing and acquiring leads.
A lead generating website can certainly have an attractive look and feel; however, there are fundamental differences between the aesthetic appeal of a website and the ability to generate leads.
Sales funnel thinking
A lead generating website requires a completely different perspective; I call it sales funnel thinking. The site is designed to address the needs of prospects and customers throughout the buying process.  This will affect every aspect of your web strategy, creative, content, offers and measurement.
Target audience
The site should be developed with your specific target audience in mind.  This is perhaps the most important starting point.  You will want to create specific personas.  Creating personas will allow you to get inside the mind of your customers all along the buying journey.
Think about how they research your product or service.  How do they buy?  Who do they consult?
Relevant content
Once you have identified your target audience, start creating content that will help them in their quest to find your product or service.  From research to suggestions on the best way to use your product or service, create content they will find practical and useful.
Don't simply edit and deploy sales brochures. Answer questions, provide advice, use content as a means to attract and keep consumers coming back to your site. Become a trusted partner.
Offers
Most people equate offers with promotion. An offer in this case is anything a consumer will exchange their information to receive.  This might be something as simple as a "How to guide", a checklist or it could be an ebook.
Keep in mind you will want to have offers that appeal to prospects and customers.
Calls to action
Valuable content will only be useful if consumers are able to find it.  Designing buttons, links and other attention-grabbing images is the first step in creating a clear and compelling call to action.
Copy is equally (if not more) important.  Be clear, tell consumers exactly what they can expect and what they must do to get your offer.  Think headlines, be brief and bold.
Could your current website be described as a lead-generating site? Or is it just pleasing to the eye?