Bad Data Equates to Negative Customer Experience
I just received a text message from my insurance agent; a friendly reminder that I owed a premium that was due a couple of weeks ago. The text had a helpful link with a phone number so I called.
A cheerful representative from the local office answered and I explained I had just received a text indicating I owed a premium. She said "Well isn't it helpful to get that information?" to which I replied "Actually it isn't. I want to know why I am receiving a text message telling me I haven't paid the premium when I am holding the receipt proving I did!"
She promised to find out and get back to me. She did. The answer: the text was sent from the local office based on a report. They aren't sure why my account was on that report.
I help clients figure out relationship marketing strategies so naturally I have more than a passing interest in this situation.
I plan to have a conversation with the owner of the agency and here are a few suggestions I'll pass along.
Customer Relationship Marketing Database Accuracy Can't be Overestimated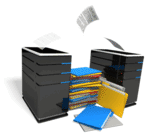 You spend a considerable amount of time and money attracting clients, and then sending additional materials to sell additional products and services. All of this is wasted if the data isn't accurate.
Relevant and accurate data is the foundation of a successful customer relationship marketing effort. Marketing messages that offer helpful reminders, or propose products and services that are beneficial are welcomed by customers because they offer utility that can help simplify life. In a word, they engage.
On the other hand, when data is inaccurate or messages are sent to repeatedly broadcast sales information, well that's just noise.
Database Marketing Checklist
Managing a successful CRM program isn't easy, especially when there are multiple legacy systems based on products or services. So what can you do if you find yourself in this situation?
The most obvious answer is to recognize and own the situation. Some obvious tip-offs may be customer complaints.
Make sure you have a system for tracking, monitoring, resolving and reflecting on customer complaints.
Don't just make excuses; identify the source of the mistake, is it systemic or random? Either way fix it.
If your business operates with multiple databases, build in some kind of interface to allow you to operate from your customer's point of view. They don't care how many systems you have, they just want accurate and timely information.
Consider an audit to identify the internal processes. Identify barriers, gaps and interfaces between systems.
Encourage internal collaboration by asking staff to help brainstorm the challenges and solutions for dealing with the gaps.
Build in checkpoints to ensure data is accurate.  Make sure you have an integrated strategy, one that recognizes there are many different messages. Messages must be sent at the appropriate time, with accurate information, using the appropriate channel.
Sending text messages is high stakes, it's the most personal form of communication. Remember that engaging strategies misused can have the opposite effect.
So before you send text messages, ensure the communication is absolutely necessary, that the customer will find the communication engaging not enraging.
Have you ever had a frustrating customer experience like this? What did you learn from it?