Recently my friend David McGraw and I were discussing social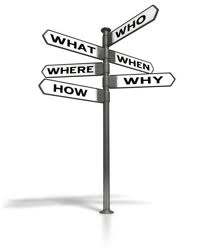 media strategy.  We were working together to craft a topic for a virtual South By Southwest conference.
We were discussing how the advent of social media platforms is changing the way we do business. This feels reminiscent of other business disrupters like FED EX and the fax machine to name two.  Once these new technologies are in place there is no turning back, it's only a matter of time before businesses adapt to new customer expectations.
David has developed an Action Road Map; it's a great guideline to help think about the new marketing landscape through the lens of social media.
He wrote a wonderful post that talks about the importance of being proactive, taking action; it includes the Action Road Map.  This plan will be helpful for those interested in developing a social media strategy.
The plan has four components designed to help you get your mind around creating a social media strategy.
I really like the plan concept for 2 reasons:
It reinforces the notion that effective implementation of social media practices is a journey not a program or project
Social media strategy is best designed and built from the inside out
Most companies try to implement social media tactics.  You can tell by the statements; "We need to be on Twitter, or Facebook, or name your platform".  Tactics are important, but not the place to begin.
As you move through each step you should be asking and answering different questions.  Here are a few starter questions.
Step 1 – Ideation
Focus is on the big picture.  During this initial step discussion should center on establishing a foundation, identifying the vision.   Ask the big questions like:
How can social media benefit our organization?
Is our target audience using social media? If they are using it how and where?
How will social media help us serve them?
Step 2 – Why?
This step is designed to continue the discussion by addressing the big question "Why should we do this?"  Continuing the internally focused dialogue will help bring clarity to the social media vision.
Questions in this section should address issue like:
Why are we doing this?
How will social media help us serve our stakeholders?
Will social media work within our existing corporate culture?  If not are we willing to make changes?
What are some challenges that might interfere with the implementation of a social media strategy?  What can we do about them?
Step 3 – Connect
Connect is the first outward facing step.  By Step 3 your organization has decided that Social Media makes sense, you have thought about internal ramifications and now you are ready to start implementing.
Questions in Step 3 will address issues like:
What Social Media platforms should we be thinking about?
How will be go about identifying and engaging our customers and stakeholders?
Where will we engage with customers?  What touch points?  For example will it be through customer service, PR, etc.
How will we answer customer's questions?
How will we respond to positive and negative comments or suggestions?
Step 4 – Action
In this final and most important step the big question is "What are some ways to empower our customers?"  Questions in this final step are designed to address the challenges of maintaining and enhancing connections with customers.
How do we keep our stakeholders engaged?
How can we make it easier for customers to engage with us?
Are we listening and responding to customers?
Establishing and implementing any kind of social media outreach is hard work.  It takes a lot of time, effort and patience.
As David said in his post, "Reactive action is a hope strategy filled with endless cycles of running in circles while choking on clouds of meaningless dust." There is an advantage to thinking strategically about ways this new world of social media will change the way you do business.
Have you created your social media strategy plan from the inside out?  Are you comfortable with your answers to the questions we suggested?  Have you considered your next step?
Haven't started yet; then you might want to start with a simple web exam. Ok it's not really an exam but it is a quick way to see your web site's grade.