Note: This is an add-on to my recent post, What is excellent customer service?
A necessary factor in delivering excellent customer service starts with a focus on your employees.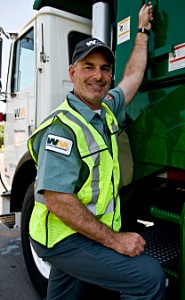 If you want your employees to specialize in the business of customer amazement, you must show them that they are valued, that they have a voice and that their opinions, suggestions and ideas matter.
People feel good when you want and value their opinions.  Ask employees what suggestions they have to improve the process; give them regular opportunities to share. Proactively probe to find out what's working; be intentional about inquiring consistently on what's not working.
Ask them for suggestions on making their jobs easier. Find out their response when you ask them how the company can enhance the customer experience.
But asking is just the first step. Employers must also listen—listen, and then apply learnings. If employees see you actively implement their suggestions, they're more likely to feel motivated, and feel like they have something vested in the company.
When employees feel like a valued part of an organization, they begin to identify with and internalize the successes and failures of that company. Feeling one with an organization makes employees want that organization to succeed.
An organization is only as effective as all of its counterparts. To provide quality products and services to customers, it is essential that all employees at every level of the organization work together.
To apply an analogy, think of the organization as a human body. The hands and elbows of the organization might be actively producing, but if the shoulders of the company are only working at half-capacity, then productivity isn't maximized. In order to get the most benefit from the excellent productivity of the hands and elbows, the shoulders have to be repaired so that all the parts of the body are properly functioning at maximum capacity and working together as a unified entity.
Employers can't only teach ethics, they must live them.  John Maxwell's 21 Irrefutable Laws of Leadership defines leadership as servanthood. Maxwell explains that people do what people see. It's not what an employer says that makes the greatest impact on an employee, but it's what employers actually do. Visuals are vital to leadership. Confusion is caused if employers don't do what they say when leading; when their actions conflict with what they verbalize, employees aren't motivated.
Modeling customer service by example makes an impression on employees like no other. When a CEO of a company takes the time to get down in the entry-level workings of the business, makes eye contact with, shakes hands with and interacts with those on the front-line, that makes an impact on employees; they feel noticed, understood, important and motivated to strive for continuous improvement.
Larry O'Donnell, president and COO of Waste Management, a $13 billion company with 45,000 employees, premiered on the CBS reality show Undercover Boss in 2010.
He went undercover to find out what effect the company's aggressive cost-cutting and restructuring was actually having in the field. Larry took on a different job each day: cleaning out portable toilets at a carnival, picking up trash at a landfill, even doing the garbage collection rounds.
Needless to say, it made a huge impression on those front-line employees when they found out that it was the president and COO of the company working alongside them, knee-deep in excrement.
In a post-show interview, O'Donnell says this:"When you can transform your company from a place where people just show up to collect a paycheck to a company where they feel appreciated, they feel recognized, they feel like they have a voice and they become engaged in helping you solve the problem, what a powerful company."
O'Donnell claimed that they continue to keep employee engagement up in such a large company by filming You-Tube-like videos that he continues to develop and share as he travels around the company. They created social media sites to foster a feeling of empowerment for employees to put their ideas out there. They also have an idea change program in hopes of eliciting ideas before the boss has to go incognito again.
So how about your organization? Is management actively engaged in helping employees, at all levels, deliver stellar customer service? In what ways do you model excellent customer service in your organization? What effects have you realized?