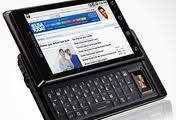 As mobile marketing goes mainstream, it is a critical component of the overall media mix when new campaigns are launching. Mobile offers an engaging experience for consumers, typically prompting a spontaneous response. This provides brands with a tool to more deeply interact with their target audiences and provide a necessary alternative to more traditional marketing channels whose efficacy are diminishing. Consider the following tips in the development of a mobile campaign:
1) Make Five Minutes Fun: Mobile is used increasingly as a productivity tool as well as a source of entertainment. Offers designed to drive a mobile response must carry with them an inherent sense of value or urgency, while providing the consumer either meaningful information or entertainment, available in bite-size chunks. When consumers are waiting for a train or standing in line somewhere, they will look to mobile as a source of engagement and entertainment.
2) Phones Are Personal: Mobile phones connect us to our worlds with a reach well beyond wireline phones and even the Internet. Consumers are connected via voice, SMS, the mobile Web and applications. The mobile phone is being used to manage our lives with banking, GPS, scheduling, games, and even fantasy sports management functionality is now available. Customizing a handset with icon-based links to mobile sites, interesting applications, videos and of course unique ringtones has gone mainstream. Make your mobile strategy easy to access and more importantly, relevant and personal.
3) Ask Them to Catch It on Film: Increasingly, consumers are using their phones to capture real-time events happening in everyday life. This is a great opportunity for building a community and engaging your customers to participate by submitting their own films directly from their handsets.
4) Integrate, Integrate, Integrate: Mobile works best when tied together with other media like TV, print, radio and live events. For example, make sure you have campaign-specific mobile landing pages for each of your mobile banners, just like you would on the Web. You'll also want to integrate two-dimensional barcodes or QR (Quick Response) codes into print to drive traffic to a mobile Web site. The opportunities are endless.
5) Give in Order to Receive: Offer an incentive such as access to relevant information (weather, news alerts, local event information, etc.), mobile content or even a coupon to increase take rates and consumer participation.
Does mobile marketing have a place in your integrated communications plan? Is it a good match for your target audience and a good fit for your overall marketing mix? Give us a call at 804-968-5131 to have a no obligation conversation about mobile marketing.