Social Media Advertising and the FTC
In March of 2013, the FTC updated disclosure requirements for digital advertising. You are welcome to download the document.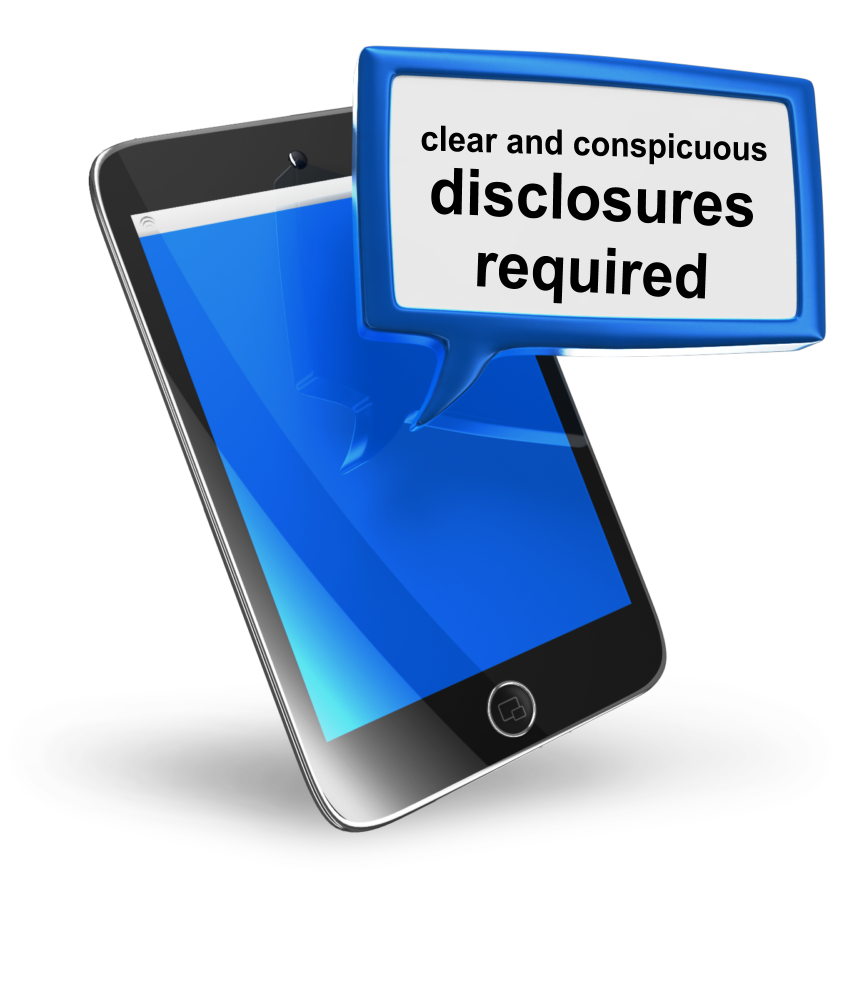 If you prefer a more succinct list of helpful do's and don'ts, then I suggest reading FTC Issues New Rules for Digital Advertising, a post by my fellow Windmill Networking contributor Kyle-Beth Hilfer.
Why the Mobile Advertising Emphasis?
Some of the FTC disclosure requirements were already in place; however, the updated requirement that all disclosure must be clear and conspicuous no matter what technology is used is a significant development. In effect, the FTC is requiring that all mobile advertising content render the same.
For most marketers this would seem to be a reasonable goal. However, if the required disclosure is cumbersome it might be difficult creating the same experience across all screen sizes.
Mobile Marketing Requires Different Thinking
For those considering or using social advertising, this recent disclosure by the FTC is very important. Mobile advertising is still an interruption technique and although one can argue it's not that different from any other advertising, I would argue that it is in fact quite different.
Social Media Advertising Redefined
Mobile is about personal utility. Marketers have an opportunity to think differently by targeting helpful content and tailoring communications to facilitate relevant customer experiences across all channels.
Empowered consumers will have increasingly less tolerance for interruption tactics.
By all means, comply with FTC regulations. But consider this: ultimately you'll want to attract customers, so if you haven't already start exploring inbound marketing strategies. As explained in How to Increase Your Website Traffic , your website is second only to personal connections as a lead generating resource. Today's marketing requires an integrated strategy with your website as the hub, and a solid mobile, local and social marketing strategy to generate leads and satisfied customers.
If you aren't sure where to begin, we would be glad to help. Just click below.