This is a follow-up to my recent post, Get Found.  Things to Consider BEFORE Starting a Business Blog, which discusses factors to consider BEFORE deciding to be a business blogger.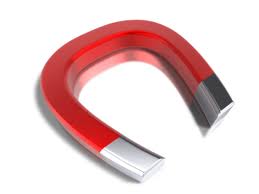 You'll reap many benefits by blogging for your business.  For starters, blogging helps you get indexed with search engines.  And when you rank with major search engines like Google, Yahoo and Bing, you're guaranteed to attract more traffic to your site.
Attracting regular visitors helps create a strong community around your business, which boosts your ability to convert leads into customers.
Here are some tips to get you off and on your way to blogging.
Define the purpose of your business blog:


Is it to generate leads?

  If so, be sure to include a Call To Action.  If you've got hungry leads, make sure you've got plenty to feed them!  Nothing would spell "failure" like losing a lead due to lack of engagement.

Is it to build visibility?  Your blog should be a platform to define your business.  Reminder: When developing your content, always keep in mind the audience you are targeting.

Is it a platform to communicate with existing clients?  If you have a dual purpose of engaging both clients and prospects, down the road, you might consider developing an additional blog.

Create valuable content.

Develop a list of topics related to the core message of your business, identifying keywords tied to your business goals.

Identify bloggers and set a publishing schedule.

Construct a blogging team with accountability, willing to adhere to the schedule.  If you'll be a one-man show, define your blogging time and stick to it.

Don't overlook the collaborative nature of blogging.  This is a venue where you can glean valuable information and insight from your readers.

As part of your blog maintenance schedule, regularly monitor comments and respond.
When you're officially ready to build your blog, platforms like Google Blogger, WordPress.org and Typepad are options to get you started.  Hubspot is our platform of choice.
Might I suggest that before you begin blogging, it's always a good idea to identify your success metrics.  To point you in that direction, it may be helpful to read the 5 key factors for measuring the success of a business blog.
All the best in your blogging endeavors!