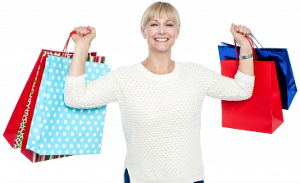 In my SoLoMo Tools Alone Can't Help You post for my Maximize Social Business column, I explore the notion that just having SoLoMo (Social, Local, Mobile) tools won't help you.
Yes, I do believe that tools are important; however, all too often tools and tactics are used without any appropriate context. What do I mean by this? Well have you ever heard anyone, especially someone in management say, "We need to be on Twitter, or Facebook."
(Note: It doesn't really matter which platform you choose because I am not picking on the platforms– it's the way some try to use them.)
The proliferation of mobile devices and social platforms is changing and challenging marketing practices. Add local to the mix and you have a whole new dynamic. I believe the best results are found where these three overlap.
In my post, I identify three factors that must be considered with developing a SoLoMo marketing strategy.
All three factors have the customer in common.
First, you need to know who the customer is. While this may sound familiar, be sure you are asking more than descriptive questions. Questions that will help you understand how you will be able to serve their needs.
Customers are seeking convenience. In fact, convenience is so important, in one recent study, it trumped risk. Basically consumers were willing to trade risk for convenience.
Finally the new marketing landscape is shaping customer behavior. The path to purchase is changing. The way customers find, buy and use products and services is rapidly evolving. Customers tend to rely on their networks for information and recommendations.
Taking time to understand the buying process for your product or service will enable you to improve the customer experience.
Next month, I plan to offer 5 tips to help you create a SoLoMo perspective.