"To give real service you must add something which cannot be bought or measured with money, and that is sincerity and integrity." –Douglas Adams
Honesty is HUGE in relationships.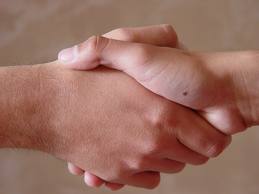 Being able to rely on the truthfulness of a spouse is essential in a healthy marriage.
As a parent, we train our children that lying is never a good option, and reward them when they choose honesty over deceitfulness.
Friendships that aren't based in truth rarely flourish.
The statements above are generally universally accepted, but extending the virtue of honesty into the professional realm seems to get a little trickier.  In a culture where professionals are charged with getting the job done no matter what it takes, and where individuals are poised to climb the ladder of success at any cost, the difference between truth and a lie might get a little bit fuzzy.
Well-meaning professionals strive for excellence in all business efforts, but the truth is that perfection in performance is impossible to achieve all the time.  We are human, and we will make mistakes.  Errors will occur.  We will drop the ball.
4 Small Business Lessons from the Sony PlayStation Disaster highlights that the company delayed informing their customers about a security breach that impacted 100 million consumers.  Withholding critical information is dishonest.
This article also points out that the company jumped the gun, telling customers the issue was resolved, prior to actual resolution.  Misinformation in a security breach, no matter how well-intended, is not helpful.  It is important to make claims only when they are factual.
If I tell a client I can meet the deadline just to win the job, but can't deliver on that promise, what are the chances they would choose to be a repeat customer?  Clearly they'd prefer to go back to the provider that can deliver.  Best to under-promise and over-deliver.
Instead of holding yourself hostage to perfection, a better idea is to have a response plan in place so that when disaster strikes, you will have a plan to fall back on.
At the first sign of a mishap, do not delay communication.  Even if no major disaster ensues, a client will appreciate honesty and effort toward proactively "over-covering" issues, rather than making them undercover.
Regular recovery status updates are essential in letting the client know that you are making their issue your top priority.  It should be clear to your client that you are on top of it.
Don't make the mistake of bypassing the "teaching moments" that can surface.  Lessons learned are fundamental in avoiding repeat offenses.  Documentation of issues and recovery tactics can be an asset, perhaps used in team development or training new personnel.
Retribution is vital.  Your willingness to share the burden of profit-loss will speak volumes to the client about the seriousness of your desire for a lasting partnership.
The virtue of honesty in business cannot be underestimated.  Our response when we fail is critical in maintaining the relationship that was affected.
What types of disaster recovery have you found most beneficial?

photo credit: octavio_ags@hotmail.com