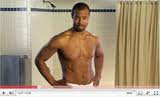 Recently there has been quite a buzz about Procter & Gamble's innovative new "Old Spice" viral marketing campaign that by any standard has been wildly successful.  You can read about it here.
They have done a masterful job of integrating their traditional media and creating a unique and engaging online experience.  One of those targeted in the original videos crafted their own unique response.
If you haven't seen the videos, you can view them here.  And if you are curious, here is how they were made.
It's too early to know what the sales implications will be; however, by any other reasonable measure this has been an incredible success.  There is a lot of fodder for discussion.  What do you think?