Despite the fact that mobile phones and tablets have significantly grown in popularity recently, 70%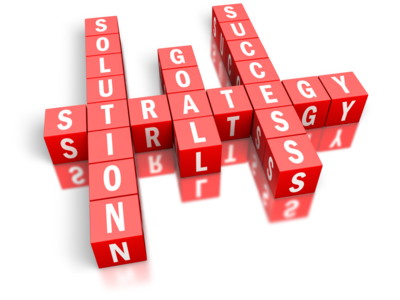 of companies are not yet designing their websites specifically for either, according to an October 2011 report from Econsultancy in association with RedEye.
This is evidence that companies are not fully embracing integrated marketing strategies.
Initially when trying to articulate the definition of integrated marketing, I'd default to some explanation of blending traditional marketing with social media and online tactics. While this definition isn't inaccurate, I've expanded my definition of integrated marketing to encompass several other ideas:
Integrated marketing is online and offline
Integrated marketing extends beyond communicating to external customers; it encapsulates internal constituents, blending education and messaging across all touchpoints, both inside and outside the company
Integrated marketing ensures online messaging is developed to filter to mobile devices
Integrated marketing focuses on the ability of promotions to be delivered across all platforms
Integrated marketing requires that the right hand be talking to the left hand, that all parts of the body function effectively so that the machine in its entirety can produce the most effective results possible
Integrated marketing considers messaging is blanketed in all areas: website, blog, social networks, broadcast, radio, print, direct marketing, public relations, workshops/ seminars, podcasts…
Examples of Integrated Marketing Campaigns
Kraft Foods
Last year Kraft Foods joined with hunger relief organization Feeding America to launch "Huddle to Fight Hunger," an integrated marketing campaign with the goal of donating at least 20 million meals.
Marketing includes consumer incentives, cinema, newspaper and magazine ads, public relations, as well as social and mobile activities and in-store displays. You can read more about the campaign here.
YoCrunch® Yogurt
In late summer 2011, YoCrunch® launched its first integrated marketing campaign, aimed at increasing brand awareness.
In a departure from the category conventions, the campaign engages moms via unique online games tied to coupon offers, as well as ongoing social media content and outreach.  Aimed at encouraging conversation and fun around the brand's unique offering, the effort also includes dedicated discussion space on the brand's redesigned Facebook page that invites moms to chat with each other and with the brand, while YoCrunch's Twitter feed keeps moms engaged with helpful, fun and timely discussion starters. In addition, display advertising drives consumers to the new games and to YoCrunch's recently redesigned website catering to moms seeking ideas to provide both wholesome and fun snacks to their families. YoCrunch also appeared at the annual BlogHer convention in San Diego in early August.
Without an integrated marketing strategy, it is impossible to maximize your full potential. Is integrated marketing a central focus for your business?