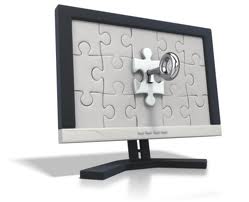 These days most everyone knows how to send email.
But, with the proliferation of spam and the sheer volume of inbox clutter, how do you break through all the mess to connect with your prospects or consumers?
We believe there are 5 primary considerations for creating a successful email campaign.
1. CONSUMER RELATIONSHIP MARKETING (CRM)
CRM is all about understanding your buying process from your prospect or customers perspective.
First, you must know who they are.  Are they a prospect?  A new customer?  A loyal customer?
Next, you will want to know where they are in the buying process.  Then, what information or message will be relevant and helpful considering where they are in the process?  (Hint, helpful messages are not always selling messages.)
2. DELIVERABILITY
The right message will be worthless if it winds up in the Junk Mail folder or gets lost in an inbox.
A few simple tactics can significantly improve the probability your message will be read by the intended prospect or consumer.
Pay attention to best practice details like:
Consistent "From" identity so the recipient is able to identify the message is from you.
Subject line testing – in email the subject line is like a newspaper headline it can be the difference between "click to open" vs "click to delete".
Ask your prospects or customers to add you to their address book.
Make the "unsubscribe" easy and obvious.  Although this may seem counterintuitive , you do not want to be blacklisted.
3. CONTENT
Develop a content marketing strategy.  Use content to engage and inform your audience.  Using the appropriate content throughout the buying cycle can facilitate a connection that will:
Guide prospects down the path to become customers
Motivate customers to become loyal customers
Encourage prospects and customers to share your content with others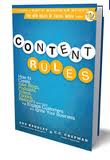 Content Rules by Ann Handley and C.C. Chapman is a great resource for understanding and implementing a content management strategy, we recommend it.
4. MOBILE
According to eMarketer, email accounts for 41.7% of mobile internet time.
Make sure your email messages are mobile friendly.
You'll want to be sure your email renders quickly and clearly on smart phones. Be careful not to have too many images, make call to action buttons easy to see, with plenty of white space surrounding them.
5. MEASURE
Keep track of performance metrics.  You will want to set goals and objectives for each campaign.
For example here are just a few important metrics to watch:
What are the open and click through rates?
What are the bounce rates?
Are consumers responding to particular calls to action?
Do consumers appear to be sharing information?
A carefully planned and executed email marketing campaign is essential if you want to break through all the clutter and noise to connect with consumers.
What other questions would you ask?  We would like to hear from you.