Your Website is your Most Important Marketing Asset
A recent study suggests it is second only to personal connections as a lead generating resource.  The same study also indicated that 80% of those surveyed didn't feel their website did enough to provide qualified leads.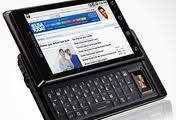 Qualified Leads Come From Quality Traffic
First you will need a plan. In order to increase your website traffic and increase sales you must define your target audience.  Using the descriptive target audience characteristics you can create a persona.
The persona helps you personalize the web experience from the perspective of your customer.  Focus on producing content and creating offers that will guide and support your customers and prospects through the buying process.
Create Valuable Content
Content is key to building a website that will generate traffic volume from suspects, prospects and loyal customers.  Develop content that speaks to the specific needs in each phase of the buying cycle.
For example, for those researching your product or service for the first time provide aids and insights on making a good choice.  Customers who already have the product or service might be interested in tips on how to effectively use or care for the product.  Ask your front line staff to identify typical questions, then develop tools or aids to address these questions.
If you don't have a blog consider creating one.  Blogs are powerful lead generating tools, they offer another means of publishing relevant content.  Be sure to link your blog to your website, navigation between your site and the blog should be seamless to the customer.
Calls to Action
Provide information that customers will want to download and use.  Some examples are How-To guides, Guidelines, ebooks, white papers, any kind of information customers will be able to use to help them solve their problems.
Ask customers to provide some basic information in exchange for this item.  You will want to wisely use this information to develop relevant follow up communications. Promotional offers can also provide incentives for customers to come to your site.
Calls to action have to be visible; consider using design images that direct attention to the offer.  Use simple, clear and compelling copy to specifically convey to your customers what you want them to do.
Optimize your site
Content is only valuable if it is seen by your customers.  Make sure your site is optimized for relevant key words.  Through research you will be able to identify key words or phrases that customers are using to look for your product or service.
Keep in mind customers are probably not using your "lingo" unless they are technical buyers.  It may be wise to seek professional help from firms who specialize in search engine marketing.  Once you have identified the key words, use them in your content titles and text.
Mobile is a Must
Don't forget to target content specifically for mobile devices.  Make sure your content displays appropriately and consumers are able to navigate through the content they need using their phone.  Remember to tailor the content appropriately.  For example, consumers often use their phones to check on store hours, or find directions; or they may be comparing prices.
Push traffic to your site
Don't forget to reference your website on all marketing materials, especially product packaging.  All marketing channels should point customers to your site. Use email campaigns to direct consumers to specific content on your site.  QR codes are becoming increasingly popular, consider using them to drive traffic to appropriate pages on your site.
Measure
Use an analytics package like Google analytics to track and measure usage.  Tweak offers and messaging to refine content and increase traffic. There is no magic solution; increasing traffic requires persistence and experimentation.
By testing and adapting you will discover effective traffic driving solutions. What else can you think of?