Typically, questions about a client's website center around one concern: a desire to drive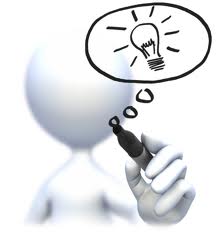 more traffic to the site.  It's no longer sufficient to simply broadcast a message and hope customers will respond.  
With consumers increasingly using their social networks and searching for information from their phones, businesses must ensure their websites are optimized to grab attention.  
Increasingly marketing is more about attracting customers through inbound marketing strategies.
Wondering how to update your website?
First, begin by setting goals for your site.  

What are you expecting from the site? Leads? Inquiries? Before you can update your site it's important to establish specific goals so you will be able to analyze the results and determine if your efforts are working effectively.  
Next you will want to spend time defining your specific target audience.

  Be as specific as as you can.  If possible, create a persona.  The persona is a fictional representation of your target customer.  
Once you have set goals and identified your target audience, start creating a content strategy.  

What kind of information will your target audience want or need?  Be sure to think about the entire customer experience.  
For example, what about customers who are just starting to think about your product or service? They will probably need educational material. It's important to provide information that doesn't feel like a sales brochure.
It's fine to have this kind of information, but try to provide other information that will tell a story and guide customers through the buying process.
Now that you have thought about the types of content, think about different ways to use the content.  

If you aren't blogging you should give it serious consideration. Companies that blog have higher lead generation activity than those that do not.  
Perhaps a video will be helpful and entertaining.  
There are many other ways to repurpose content too.  Tailor the content to the specific medium, don't just use the exact same copy and spread it across multiple channels.
Make sure your site is optimized for Search Engines.  

You may want to find a professional to help here.  Basically search engine optimization is a process that identifies certain key words and phrases that describe your product or service offering.
These must be terms customers will likely use when they search for what you have to offer. When properly used, these terms make your site more attractive to the search engines and that will help drive more traffic to you.
Now that you have a persona and content you'll want to help customers take the next step by creating different calls-to-action.

 This is simply an offering of some perceived value to the customer, for example a how-to guide, an e-book, or white paper.
There may be other content you can think of. Really, it's anything that will help your customer buy or use your product or service.  In exchange for this information, ask the consumer for some information like their email address so you will be able to nurture this lead. Make sure there are offers appropriate for the different buying stages. 
Finally, make sure the design of the site isn't cluttered.

Leave lots of white space.  Include social media icons for all of the appropriate channels.  Navigation should be simple and straightforward.  Provide and encourage sharing opportunities, make it easy for people to share your content. Don't use too much text, let the graphics and video do the work.  
Keep in mind, updating your website is an ongoing process not a one-time project. Monitor site analytics on a regular basis, compare the results to your goals.  Test, refine and adapt content, calls-to-action and even layout.  
What else can you think of?  What questions do you have? Feel free to ask in the comments below.