A successful keyword strategy entails choosing a few keywords and producing helpful, relevant content on them regularly. The more keyword-rich content you generate, the more search engines will find (and love) you.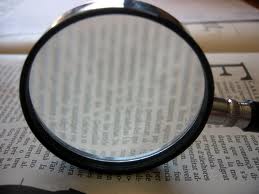 If you're just getting started on your inbound marketing journey, don't fool yourself into thinking you have to optimize for tons of keywords to be successful at generating traffic.
If you're a seasoned inbound marketer, don't get caught in a trap of casting too wide a net; If you're pulling from a pool of hundreds of keywords, chances are you aren't pinging the same keywords very often…so you're just skimming the surface of the subject your potential lead is interested in.  You risk the chance of moving onto your next topic just as a lead is getting engaged.
The Importance of Keyword Research
For Hubspot users, the Learning Center provides a wealth of information.  Here I'd like to focus on Hubspot's emphasis on the importance of keyword research:
"Keyword research is how you identify which keywords to optimize your site for in the first place. It's absolutely critical to your optimization success. You can optimize your website for the keyword "California winery" but if you aren't actually a California winery all that optimization isn't going to help you. Your goal is to identify the keywords that will bring you the best traffic, not the most traffic…"
The Importance of Narrowing your Keywords (i.e.  niche marketing)
Hubspot points out that "Frequently good keywords have "Low" search volumes. This is ok. It's better to pull 100 extremely qualified visitors to your site each month than 10,000 visitors who aren't interested in what you offer. When it comes to traffic, you want quality over quantity."
Identify your keywords and with pinpoint accuracy, engage in those.  Speak about those keywords with passion.  Illustrate your expertise on those 10 keywords with zest.  And eventually leads that are interested in that topic will rise to the top and are more likely to convert to customers.
Build content around those keywords that your company can deliver on.