Inbound Marketing has changed the game for how companies generate business. It has introduced new ways to market your business that don't involve interrupting your potential customer's day. It allows you to brand your company as an authority by providing information relevant to the needs of your potential customers and positioning that information where your customers can find it.
Think about how people complain about the ratio of television program time to commercial time. Back in the day, it seemed as if you'd get five minutes of your favorite show, then have to put up with with 3-5 minutes of commercials. It was a strategic ploy that ensured viewers would "stay tuned" while the commercials aired, because they didn't want to miss what was coming next.
This same strategy still exists today, but with the advent of DVRs and TiVos, viewers now have the ability to fast-forward the commercials by recording their favorite shows. It's just another initiative to enhance entertainment value by eliminating the distractions produced by Outbound Marketing.
As the consumer continues to develop clever ways to avoid being "sold," companies have to apply an equal level of stealth to ensure they stay in business. After all, customers still need the products. They just want to pick the time and place to hear about them.
This is where Inbound Marketing enters into the picture. As companies grow increasingly aware of their customer's reliance on the Internet, the more you see Inbound Marketing strategies come into play. By going the route of interacting with their customer base and providing information that helps in their decision-making, companies show they have an understanding of how customer's buying habits have changed over time.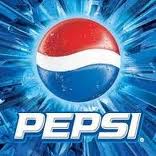 Big Brand Pepsi Makes the Big Leap            
The grand stage for Outbound commercial advertising has been the Super Bowl. The viewing audience grows every year, thus giving companies with large marketing budgets the ability to reach an enormous amount of people. 30-second spots normally range around the $2-million-per mark. It's an incredible amount of money that usually leads to companies firing their most creative and comical marketing bullets.
So why, in 2010, with that sort of audience tuning in, did the worldwide soft drink entity known as Pepsi decide not to advertise during the Super Bowl? We are talking about a company who has been producing quality commercials for Super Bowl viewers for 23 years!
Well, other than the fact that Pepsi dedicated a large sum of money to award as grants to community projects, they decided to spend 60% more on online advertisements in 2010.
This action alone shows the paradigm shift the marketing world is experiencing today. If a company who had spent nearly a quarter of a century advertising on the world's biggest Outbound Marketing stage decides to re-allocate their marketing funds towards the Internet, there's no reason why you shouldn't, too! Many companies continue to advertise the ways they feel safe and comfortable. But in an ever-changing world, "safe and comfortable" doesn't always translate to increased profits.
Is Your Company On Board?
Inbound Marketing will completely revolutionize the way you market your business because you'll no longer need to worry about having a lofty advertising budget to stay competitive. What you'll need is knowledge of your niche, the ability to produce valuable content, the means to position that content so customers can find and utilize it, and an undying resolve to understand your customer by communicating with them, not at them.
The way customers avoid interruption-based marketing techniques and discover information through Inbound Marketing strategies continues to evolve every day. The quicker you understand how significantly social media, blogs, and search engine traffic can affect your business, the more success you will have marketing your business going forward.
Pepsi's major increase in their online ad spend is one illustration of today's changing marketplace.  How would you characterize your organization's current marketing efforts?  Are you able to say that your company is hopping aboard the Inbound Marketing train, or are you stuck back at the depot concentrating on more traditional marketing efforts?