Social Media for Business is a Necessity
"Social Media for Business is Integral for Large and Small Businesses."
That's how companies responded to an econsultancy and Adobe survey.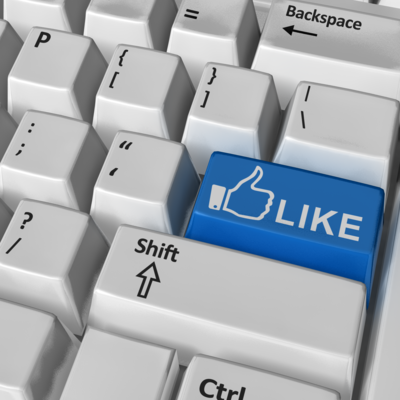 A greater percentage of smaller companies think this is true:
73% of companies with annual revenues less than $150 million agreed that social media is integral to their marketing mix.
66% of companies with annual revenues greater than $150 million felt the same way.
In both cases there is a clear majority of respondents indicating social media for business is a necessity.
Beyond Marketing to Social Business Strategy
Interestingly, a similar distribution of respondents described above indicated that social media went beyond just marketing to play an integral role in business strategy.
In another survey of senior executives, Forrester found that 59% of executives surveyed felt that embracing social media was necessary for survival. Over 70% felt that the benefits of social for business can lead to a competitive advantage.
Social media and business
When asked what business function would be affected, web analytics, public relations, communications and customer service were mentioned.
I was surprised that customer service, while listed, ranked lower than the other categories mentioned. In another survey by American Express, social media was found to heighten both customer service opportunities and risks. I think many organizations are wrestling with this particular tension and that may account for it's lower rank above.
I should also point out that email marketing was mentioned specifically.
Social Media for Business Challenge
With a majority of businesses indicating that social media is an integral part of their marketing mix I thought this Ragan survey was fascinating. According to this survey of social media professionals, 65% indicated they had social media on top of their other duties.
The survey included both large and small companies with size defined by the number of employees. Approximately two-thirds of respondents were from companies with less than 500 employees.
Some additional survey findings:
69% are dissatisfied or "somewhat satisfied" with social media measurement.
31% are satisfied but say they lack the time to track data and others were not even sure what to measure.
13% described their social media as "advanced" most were simply trying to keep up.
23% described themselves as "newbies".
What are the Implications of Social Media for Business?
Clearly there are growing pains, as evidenced by the disconnect in the surveys highlighted above. While senior executives feel social media is integral to their business strategy, many seem to have relegated this as an added responsibility to their staff.
In order to turn social media into social business strategy, organizations have to consider the broader implications of culture. And since social media will amplify corporate culture, the likelihood of ensuring a healthy business greatly increases as a company embraces a social business strategy. As seen in the survey results outlines in this post, there is an abundance of energy, both positive and negative, surrounding social media for business. This energy presents an exciting opportunity for developing your Social business strategy, ensuring a competitive advantage is built-in to the foundation of the efforts of your enterprise.
Ready to implement and take on a serious social business strategy? Any effective social business strategy will hinge on mobile marketing. Click below to assess if you're on track.