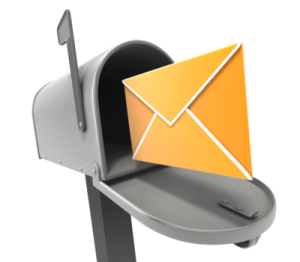 Rumors of the death of traditional marketing are greatly exaggerated.  There are still many effective ways to use traditional tried and true marketing practices.  There are a number of traditional practices; however, in this post I'll focus on direct mail.
Direct mail has been a traditional marketing practice for years, and though its use has been declining, it can still be a significant asset in today's rapidly changing marketplace.  I believe the real power is integrating this channel into the overall marketing mix.  Here is how.
First establish a Goal
As with any marketing practice, you need to know what you want to accomplish.  How will you measure success?  Begin with the end in mind.  Know your objective so you can determine how you will measure the efficacy of your efforts.
Be Relevant – Use Segmentation effectively
Targeting the right audience segment is always important; this is especially true when using direct mail because poor targeting translates to higher direct cost of materials.  Segmentation will enable you to send the right message, with the right offer, to the right audience at the right time.
Segmenting by demographics, purchasing behavior, geographic location, customer value, are just a few ways to think about creating relevant communications for your customers and prospects.
Personalize
Make good use of the information you have.  Where possible, include names and other important information you may know about your customer.  Be careful to protect privacy and use the data in an appropriate way.
Personalization should be used to build rapport, to be relevant, not to gratuitously use data just because you have it.
Integrate Direct Mail into your marketing mix
Don't just think about sending a mail campaign.  Use this channel to drive consumers to other relevant content and offers on your web site.  Or, send them to video on your You Tube channel.  Think of ways to leverage other marketing assets.
Create the best possible customer experience
All possible customer touch points must be aligned.  This means all those who come in contact with customers in any channel should know about the campaign.  Internal communication to stakeholders is critical in ensuring a positive customer experience, but all too often it is overlooked.
A brief note with samples of the campaign listing goals, objectives, and any important instructions can make all the difference in delivering the best possible customer experience.  Make sure your colleagues know who to contact with feedback.
Practice Closed Loop Marketing
Closed loop marketing means you measure, evaluate and adapt applying the principles of continuous learning.  Begin with the end in mind.  Once you determine your objectives (See Step 1) figure out what data will be necessary and then make sure you capture it.  Establishing a tracking methodology is critical to the evaluation of the program.  And don't forget to communicate to other internal stakeholders, especially if you need their help in collecting the data.
Direct Mail application ideas
Now we have covered the basics here are a few ideas of events or activities that lend themselves to direct mail communications:
Announcements – Nothing like a postcard on a refrigerator to remind someone of an upcoming event.  We have used postcards to let the recipient know to be on the lookout for something being sent to them.
Acquisition – Targeted direct mail is still an effective method of appealing to prospects, generating qualified leads.
Invitations – For special events or other important communications an invitation format can still break through the clutter and grab attention.
Promotion – Many formats are available to convey value.  Customers always enjoy deals so if promotion is a part of your marketing strategy you'll have a lot of different formats to choose from.  Just make sure you remember to communicate internally and take advantage of technologies like QR codes or mobile applications if you have them.
Reminders – Similar to announcements, direct response can serve as an effective reminder tool for events or other activities.
Reports – Often sensitive or detailed information is best presented in written form.  There are many options available, depending on the nature and volume of information.
A well designed direct mail strategy can still produce profitable results, especially if you integrate your marketing communications so there is a seamless connection between all stakeholders.
What are other applications?