What is good consumer marketing data?
Good business marketing data is: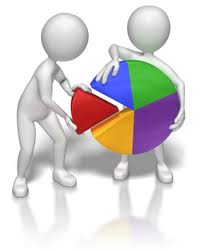 Accurate – The information is reliable.
Current – Lapsed information is designated as such.
Comprehensive – Data is linked together to reveal the complete picture of the customer's relationship to the brand including past, present and potential experiences.
Descriptive – Offers snapshot of customer usually in the form of a persona.
Actionable – consumer insight data informs useful activity like recognizing cross-sell or up-sell opportunities.
What are the challenges to having good consumer marketing data?
Businesses may not be asking the right questions, therefore they don't know what data to collect. How about your business? Are you asking the right questions? In some cases, collecting data across all relevant touchpoints isn't possible due to the lack of technology or budget.
Even if they have access to customer data, businesses may find data sorting, handling and analysis a challenge. "34% of companies say they have difficulty unifying different sources of customer data."~ @econsultancyhttp://twitter.com/econsultancy
Data hygiene may be an issue; if the data isn't clean or current, it often results in a poor customer experience and frustrated colleagues.  Internal departments squabble over ownership of data.
What are the consequences of not having good consumer marketing data?
Poor consumer data can result in lost revenue due to customer attrition or missed cross sell and up sell opportunities.  Lower efficiencies can drive higher operating costs.  The resulting poor customer experience can have an adverse effect on the brand.
What opportunities does having good consumer marketing data present?
Harnessing the power of consumer data can optimize customer lifetime value by keeping them longer, and selling more of the brand's products and services.  Satisfied customers are more willing to tell others about the brand thereby adding revenue through word of mouth advertising.
Brands that are able to collect data across all touch points should be able to benefit from stakeholder feedback. By analyzing the feedback, brands can quickly respond to problems and create innovative new products and services.
Where does one begin in garnering good consumer marketing data?
Assuming you don't have a customer market research department or budget, start with a few basic steps.  You'll want to build from a strong foundation.
First, identify all of your customer touchpoints.  I suggest you ask for input from front line colleagues.  Create a map of all of these touchpoints.
Next, identify the types of questions (Frequently asked questions) for each of these locations.  Some may be customer service focused, others a combination of sales and service.
Now, think about how you can use the information to improve the customer experience and sell more of your products and services.  Does the data need to be customer specific?  If so, can you capture it at each touchpoint?  Determine what kind of customer experience you can deliver.  Establish goals and objectives based on customer value.
Before you go any further, figure out what resources will be required.  Do you have the software and staff to handle this?  If not, can you outsource the development piece?  You may find that standard software like ACT for example may be all you need.
Determine how will you share the appropriate information with other colleagues.  If you know the value of a customer from the previous step, you will be able to decide how much you're willing to invest in infrastructure to support this initiative.  This may be the most difficult challenge; however, it is the most important.
Be curious, persistent and patient.
Linking data may not be easy, especially if you have multiple touchpoints and locations.  Seek input from all stakeholders, consider carefully their feedback, and create an atmosphere of collaboration and experimentation.  Most important, try it!
What are some other considerations?