90% of brands are ignoring mobile shopping trends!
That's correct, I said 90% of brands are ignoring online mobile shopping.  According to a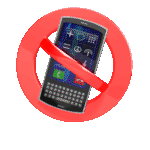 recent study, less than 10% of the web is ready for mobile.  This is hard to imagine when projections for 2012 search volume suggest that 1 out of every 4 searches will come from a mobile phone.
Even though I have written multiple posts regarding this topic, this statistic grabbed my attention.
Mobile shopping trends reveal aggressive growth in this segment
Consumers are rapidly moving to smartphones.  Recent estimates suggest that 48% of all U.S. mobile subscribers now own the device.  Studies indicate that consumer's mobile online shopping behavior is quickly changing.
According to a recent Forsee study, 33% of respondents had accessed a retailer's website from their smartphone; this reflects a 38% increase over previous results.
More than half of all online shoppers are using or plan to use their phones for retail purchases.
Compared to last year, about three times as many people are using their phones for research purposes.
What are the implications of your site not being mobile-friendly?
The stakes are high when customers arrive at your site as a result of search performed on their mobile device. They expect your site will be mobile friendly.  Online mobile shopping consumers tend to prefer a website over a mobile app when shopping.
If you aren't sure about your site, check out Do you have a mobile-friendly website? for some questions you should answer.
Research shows that customers who arrive at a website as a result of a mobile search and have a bad experience:
Will not recommend that business, and
40% will visit a competitor site as a result of their experience
How do you make your website mobile friendly?
You may want to start by asking some questions. Here are a couple to begin with:
Have you viewed your site from a smart phone?
Have you searched for information on your site using a mobile phone?
Here is a mobile tool that will allow you to see what your site looks like on a couple of different smart phones.
Are your current customers or prospects using mobile search to access your site? If you are using Google Analytics you should be able to determine this search volume.
You can download our expanded list of 19 questions below, if you are interested in a more comprehensive assessment.
If you haven't already, now is the time to take advantage of this growing consumer trend.