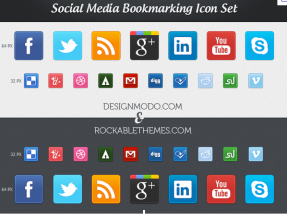 Following is a post and questions for the 2/6/12 #usguyschat. 
Based on recent participant feedback we are designating someone to volunteer to be in the "hotseat".  Being in this position simply means someone is willing to present a challenge to the group and engage in a dialogue that will facilitate a conversation so we can share and help each other learn and grow.
This week I am volunteering to be in the hotseat.  My challenge is this, how does one optimize their time to learn and participate in the growing number of social media platforms.
I hope the discussion will move beyond the obvious answer of "just go where your customers are".
While I believe this good advice, as a consultant in this space, I feel a need to be involved in multiple platforms in order to have a better understanding of the value and utility each offers.  I am interested in exploring ways to prioritize and create more effective engagement across multiple platforms.  But which ones?
Currently I am active on Twitter, Facebook, Google Plus, Linked In, and Pinterest.  My goal is to find out what strategies and tactics you use to manage multiple platforms.  Some of you have an even greater challenge of managing accounts for clients.
I welcome your thoughts and perspectives during the chat and in the comments section below.
Q1) How do you allocate the time you spend on social media platforms?
Q2) What are the essential social media platforms? Optional ones?
Q3) What is an effective way to engage? Is it the same for all platforms?
Q4) How do you determine and prioritize your social media presence?
Q5) Are there any tools or techniques that help you keep track of your Social Media footprint?
Let's keep the discussion going.  Thanks for sharing.