A Social Local Mobile Marketing Case Study
Virginia Tourism PR (@vatourismpr) understands social local mobile marketing (SoLoMo). I live in Virginia and I am quite familiar with the "Virginia is for Lovers" tagline used to promote the state.
On a recent trip I pulled into a rest stop and discovered a well-executed SoLoMo strategy.
#LoveVA a SoLoMo experience
Some of the larger rest stops in Virginia have distinctive LOVE letters prominently displayed outside. The design and location of the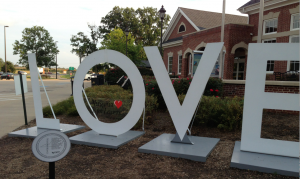 letters are an invitation for weary travelers to exert some creativity and start composing documentary photos.
I discovered these letters are displayed at other sites around the state.
I have noticed these before; I have even taken some photos of the letters simply because they are interesting.
This time I noticed an addition to the site, an invitation to share the love on Facebook and Twitter.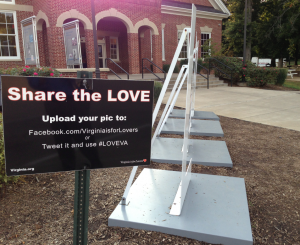 On my way out of the building I noticed another, more complete invitation: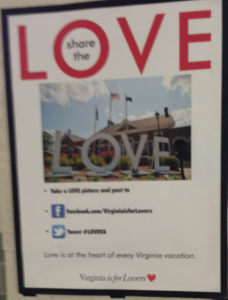 The invitation was brief, warm, and specific. The combination of pictures and graphics draw an immediate connection to the letters in front of the rest stop.
Sharing the Love – Engaging Consumers
Naturally I was curious to see what I might find on Facebook and Twitter.
Here are a few examples of consumer pictures from Twitter.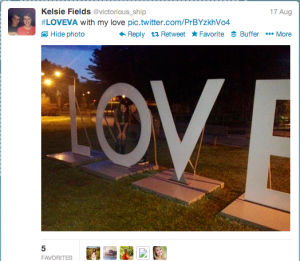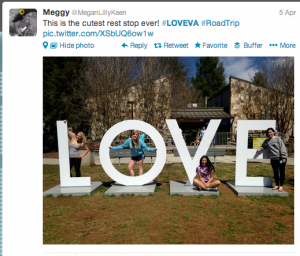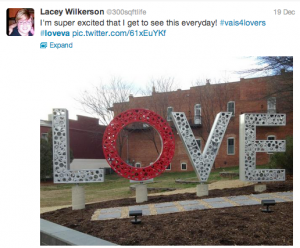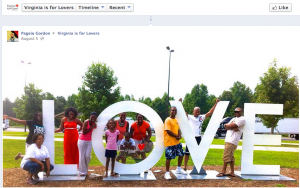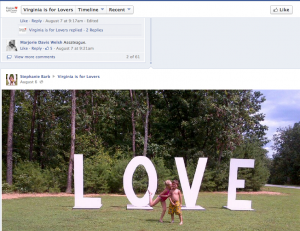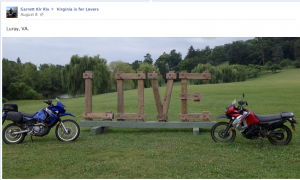 This was a remarkable story captured in a single group of images: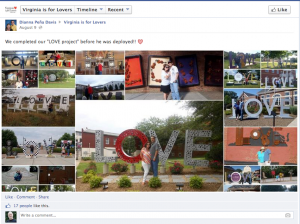 Sharing the Love – Campaign with Partners
Richmond has a NASCAR track called RIR (Richmond International Raceway). RIR and Virginia Tourism teamed up to promote the spread the love campaign at the racetrack.
The result was an impressive LOVE created out of special racing materials. You can read the specific details here.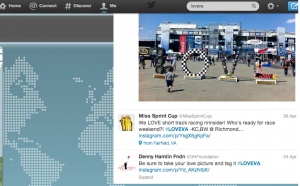 Why #LoveVA is an Effective SoLoMo Campaign
The entire concept is part of a consistent integrated campaign. The message is consistent and on strategy. The local implementation is both consistent and flexible, allowing for creativity without losing identity.
Consumers are invited in to the experience; they become part of the campaign. Equally important, they are given specific suggestions for sharing. In fact, the "Sharing the Love" campaign encourages people to share.
Hashtags are used to help manage the experience. I noticed there is some additional benefit when consumers add hashtags like #roadtrip for example. When creating social media campaigns, always be on the lookout for ways to extend and expand the conversation.
Where possible, bring in appropriate partners. Creating campaigns from a customer's vantage point will increase the odds of finding partners.
Allow room for creativity.  Partners are allowed to adapt the branding so it's relevant to specific locations. Don't miss an opportunity to capture an event! Here are just a few examples: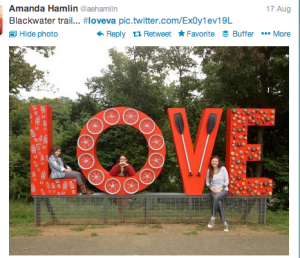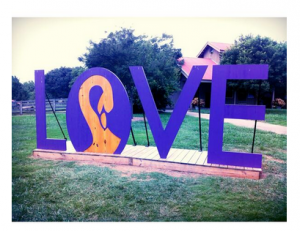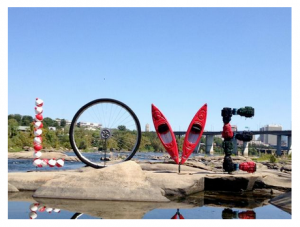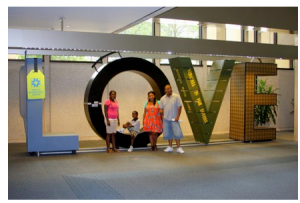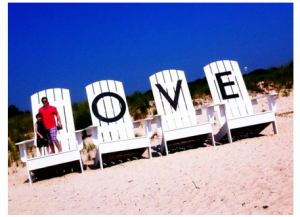 What are some other observations?