Is mobile local search engine marketing relevant for local business?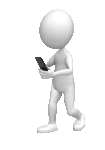 Consider these stats:
48% of US mobile phone subscribers own a smartphone as of Dec 31, 2011 (Comscore)
Smartphone penetration grew 21.1% last year
29.5% of total mobile audience accessed search
80% of mobile consumers prefer ads that are locally relevant
There are some really big numbers behind the percentages described above.  For example, the US mobile phone penetration is approaching 100% saturation.  No business, especially local business, can afford to ignore this rapidly growing segment.
Mobile Search Marketing Behaviors
Mobile phone search is particularly appealing because it is initiated by someone looking for specific information that probably represents an immediate need.
Effective mobile phone search practices require marketers to pay particular attention to the customer's experience.  Imagine what a consumer might be doing and thinking.  For instance, a passenger could be searching for things like directions, store hours, special announcements, recent promotions etc.
Make sure your web content is mobile friendly. Read Is Your Website Mobile Ready? for insight on how well your website's doing on mobile.
According to a study by xAd, 52% of mobile search resulted in a call to a local business following the search vs 30% for display ads.
Mobile Search Trends
Red Prairie recently studied mobile, local, social shoppers to understand their behaviors.  Following are some key results worth noting.
57% of those surveyed expect discounts will be sent to their phones.
46% expect to place orders using their phones.
40% expect to use QR codes to access content on their phone.
50% expect to shop via a tablet.
28% expect department specific messages and offers while they are inside a store.
In many instances, customer expectations exceed a brands ability to deliver on the local social promise. In fact, the study above identified an average gap of 13%.  Here, a gap is defined as the difference between the percentage of consumers looking for an activity versus the corresponding percentage of brands that are able to provide that activity.
Mobile Marketing Strategies
Small businesses and brand marketers that create mobile marketing strategies can take advantage of this rapidly growing mobile segment.
First, understand how your target audience is using mobile in the shopping experience.  By looking at some basic reports, you can tell if customers are accessing your web site from their phone.
Establish goals and objectives for this initiative.  How will the mobile experience be integrated into your brand experience?  How will you measure it?
Claim your local space on Google, Bing and Yahoo.  Here is a site that allows you to register for all three.  Ensuring complete and accurate information will increase the odds your site will show up on a local search.  Recent changes in the Google search algorithm provide an advantage for businesses that have completed profiles.
Take advantage of other services like Yelp and Around Me. These are searchable social apps that combine the power of social ratings, recommendations and location information such as directions, hours etc.
If you haven't already, access your site using a smart phone like a customer and prospect would.  You may want to use this mobile tool to see if your site is mobile friendly.  Often a few fairly simple tweaks can result in a much better mobile user experience.
Take a look at your existing email communications; does it address consumers who could be accessing emails during the buying process? Are their opportunities to create relevant messages using this channel?
Consider using QR codes in store to direct consumers to important content, perhaps special offers.
Keep frontline colleagues in the loop. They need to know how to respond to inquiries and offers you create.
The list of possibilities may seem endless or technically daunting, but don't be intimidated.  If you are just getting started, begin with basics so mobile customers and prospects that want to find you will be able to do so with minimum effort.