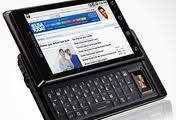 Three or four years ago, marketers in the U.S. were marveling at the mobile marketing efforts occurring in the high tech markets of Japan, South Korea and Hong Kong. Mobile marketers in these countries seemed light years ahead of us as they reached their customer bases with creative, relevant, multichannel marketing.
But now, thanks in large part to the iPhone, a lot has changed in the mobile space and innovative mobile marketing efforts are happening in our own backyard. However, there is still much to be learned from those mobile marketers who have gone before. You can see what's happening in Europe, Asia and Middle East and get a preview of what's going to trickle down in the U.S.
The Asia-Pacific region has approximately 2.4 billion mobile subscribers and could surpass 3 billion by 2012, according to GSMA, a global mobile communications association. And by next year, the Asia-Pacific marketers are expected to spend $7.7 billion on mobile marketing. In some Asian markets, such as Indonesia and China, mobile isn't just a primary mode of marketing communication, it's the mode of communication to reach consumers. In India, millions more consumers are reachable through mobile than through TV.
As for growth in the U.S., as of January, there were 234 million mobile subscribers 13 years old or older. These numbers paint a pretty clear picture of the increasing mobile culture in the U.S. 42.7 million of whom owned smartphones, according to Reston, VA-based comScore Inc. Yet last year U.S. marketers spent approximately $400 million on mobile advertising. This was just a fraction of the $25 billion that Forrester Research claims was spent on digital advertising.
While the internet has been our country's primary medium for digital marketing innovation, there's a growing segment of the U.S. population who turn to their mobile phones for everything from communication and internet access to entertainment and banking. Furthermore, this group of people "living" in mobile might not even touch a desktop computer anymore.
Many U.S. marketers still think as mobile as a disruptive medium best suited for flashing, gimmicky, marketing efforts that aren't necessarily integrated into a company's overall marketing strategy. However, leading edge marketers think of mobile more in terms of how these tools might complement their branding efforts, loyalty programs, value propositions and overall marketing strategies.
What's your take on mobile marketing? Are you using it as a consumer or for as a tool for your business? Visit our blog or our Facebook or Twitter pages and let us know your experiences and what you think about this media channel.