Mobile Marketing Statistics
I have been looking at some mobile marketing stats recently because I was curious to see if the recent holiday season had any impact on the mobile market. The quick answer: it has!
First, let's focus on smartphones.
Smartphone Adoption in the US
According to Marketing Charts, 53% of US households now own a smartphone (November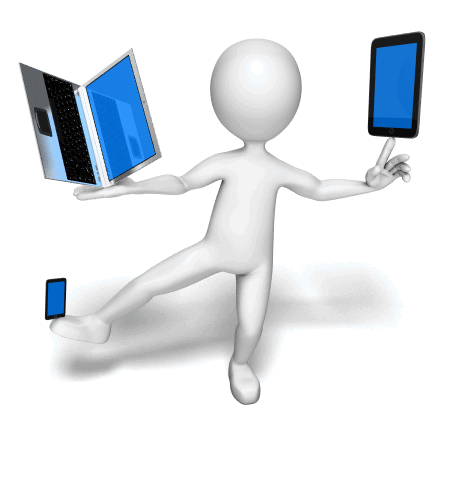 2012). This number crossed the 50% tipping point a couple of months earlier in September. These numbers are derived from a Comscore study.
Since October of 2011, penetration has grown by 36% from the previous 39.1%.
Google is still the dominant platform with 53.7% to Apple's 35% share of the market; however Apple has been gaining some share.
Now let's shift our focus to tablets.
Tablet Usage in the US
Tablet penetration in North America is 21%, based on a Deloitte study. The conclusion of this particular study is very interesting – the tablet user base in the US is older. Unlike the growth of smartphones, tablet growth is being driven by the 55+ segment; an unusual early adopter group.
Tablet activations spike on Christmas Day
Traffic to retail sites increased by 27% year-over-year on Christmas day based on data from Experian Marketing Services.
Flurry estimates 17.4 million iOS and Android devices were activated on Christmas Day. To put this in perspective, it is 4 times the baseline rate of 4 million earlier in the month of December and more than double the rate on the same day a year earlier.
Mobile Users Drive Record Mobile App Downloads
According to Flurry, 1.76 billion new iOS and Android apps were downloaded globally between Christmas and New Year's eve with a staggering 328 million downloads on Christmas day.
This represents a 65% growth from earlier in December (4-17).
What are the Mobile Marketing Implications?
In a word huge. Cleary this kind of growth will have profound implications moving forward. With smart devices now mainstream, across all age segments, consumers will continue to have very high expectations of brands.
Armed with mobile devices, apps, social connections and search capabilities these empowered consumers will expect brands to provide a different kind of customer experience.
With the proliferation of apps and devices, brands will have to compete for attention in a noisy, fragmented and rapidly changing space.
To reach consumers, brands will have to think and act differently. One way is to embrace a combination of Social/Mobile/Local strategies. Here are 6 essentials to get local marketing underway.
I'll be writing more about this topic soon, but in the meantime, you'll want to make sure your website is mobile-friendly. Click on the smartphone below to find out more.