Note: My latest blog post also focused on niche marketing; consider this part 2.
If you don't focus on niche marketing, you are a minnow in an ocean and simply do not have the power to make a wave…you'll probably barely get noticed.  Pare down to your core specialty and target within your niche.
A Story About Niches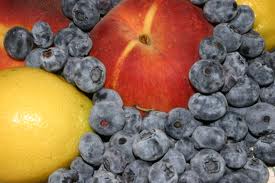 Once upon a time there was a maiden who made the best peach ice cream on the planet.  Her recipe included home-grown peaches and farm-fresh cream.  At first she found joy in serving her peach ice cream to only family and friends, but soon word spread through her small town that her peach ice cream was an irresistible treat and she was asked to make it for parties and gatherings, eventually scooping the sweetness into cartons and selling it at the local market.
Ms. Maiden's peach ice cream became a local delicacy.  She began to hire helpers and decided she'd experiment with her recipe and try some new fruits.  Her blueberry and strawberry flavors were pretty good, but didn't get the rave reviews that her peach specialty was known for.  Even still, her ice cream business enjoyed success beyond her small-town and so began distribution of her product throughout the region.
Because Ms. Maiden liked the idea of being an ice-cream entrepreneur, she continued to add flavors.  Butter pecan, Heavenly Hash, then mint chocolate chip.  And in adding these options, her home-grown fruit was no longer a differentiator.  Her brand certainly grew, and took up more room on the store shelves, but her cartons sort of began to blend into the grocery freezer next to all the big name Breyer's and PET brands.
When folks chose to purchase her ice cream, lots of times they bypassed the "best" peach and selected one of Ms. Maidens newer flavors.  But those flavors didn't "wow" folks the way her peach ice cream always did, and so Ms. Maiden inadvertently watered down her offering and her delicacy got lost in the mix, resulting in a mediocre brand, AND mediocre ROI.
Ms. Maiden needed to take a step back, evaluate sales and get back to her niche specialty.  Had she stayed with her specialty, perfected peach ice-cream, she may have enjoyed the success of being the best peach ice cream on the globe, and avoided the revenue-loss and headache of trying to maintain six flavors.  Even if she only chose to keep the three fruit flavors, she could possibly enjoy the niche of "fruit-flavored ice cream choice" in her region.
Clearly the above was a fictional story.  I just had a lot of fun writing it, but am hoping it makes you think about your business history.  Where have your "sweet spots" been?  How can you get back to your niche…or find it for the first time?
This article offers suggestions on how to choose a niche for your blog.  But I encourage you to take it beyond your blog.  Don't just try to make your blog successful, make your profession your passion and focus on that sweet spot.