Are you insistent on purpose-driven marketing? Google's conviction to resist becoming conventional and Coca-Cola's hiccup remind us to stick with our roots.
Larry Page wants to return Google to its Startup Roots.  This article discusses his obsession with making a company of 24,000+ employees act like a startup.
Case in point: "Google's 2004 pre-IPO filing with the SEC included a note from Page to prospective shareholders. In it, he famously warned that 'Google is not a conventional company. We do not intend to become one.' In the ensuing years, Google made good on that promise."
Seems that Larry Page, current CEO and co-founder of Google, appreciates the roots of his success.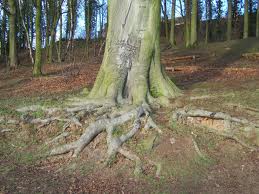 Conversely, most of us old enough to remember won't quickly forget The Coca-Cola Company's nonchalant handling of the roots of its success.
The company's decision in the mid-eighties to change the formula for the world's most popular drink was a total flop.
When they deviated from their tried-and-true 99-year-old recipe, a firestorm of consumer protest demanded the return of the original formula only a few months later.
If you've got the #1 selling brand in your industry, do you really want to experiment with the recipe?   The Coca-Cola Company should be thanking their lucky stars for loyal customers.
Leif Ericsson Leo Veness coined the phrase "If your roots are forgotten then your fruits will rotten." 
Although it's healthy to be nimble and exploratory, the importance of remembering what got you where you are today is paramount.
If you're a healthcare marketing professional, why was it that you began social media monitoring to begin with?  Was it really to identify adverse events, or was it to learn what customers were saying about your product?
If you're an assisted living professional, why did you put forth the investment to develop your website in the first place?  Was it to just add to the pile of business sites on the www, or was it to be a dynamic touchpoint for potential clients, showcasing the reasons your assisted living facility is the area facility of choice?
If you're a copywriter, what was the purpose of your blog page?  Was it to be another thing you had to check off on your to-do list each week, or was it to be like a trophy-case where you displayed your most prized work?
Do you remember the reason you started your current endeavors? 
Do you realize the major source of your success? 
If your answer to either of these questions comes up empty, is it because you allowed yourself to get too entangled in the details?  Or did you get watered-down in the monotony?
You must never forget what got you where you are today.  If your heart isn't dedicated to your original purpose, it quickly becomes evident to those around you, and you become ineffective.  In whatever you do, do it with passion and integrity, or it is not worthwhile.
I encourage you today to get back to your roots.  And produce much fruit!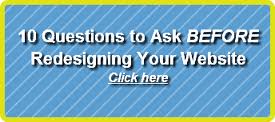 Related article: http://is.gd/2N6QpQ
photo credit: loneangel