QR Code Marketing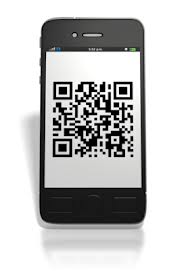 My wife and I were returning from our morning walk when we noticed a house had just gone on the market. There was the typical For Sale sign above a real estate company's logo, pretty typical. I did notice a rather large QR Code at the top of the sign. It was large enough to easily scan from the street, so I pulled out my smartphone and scanned it.
Old Marketing Strategies
As soon as I scanned the qr code, a site loaded and the first option was to send an email to the realtor. In the past the realtor would put information sheets containing useful information like the selling price and precise specifications describing the house.
Next I was directed to the website of the real estate company where I had to find the listings in the navigation bar, once I selected that I was going to have to search all the listings to find the house.
At this point we gave up and continued our walk. This is often the result of implementing marketing solutions tactically. In this case, without a qr code marketing strategy that takes into account an understanding of the customer and their customer experience journey, these kinds of disconnects are all too common.
New Marketing Strategies
QR code use is just one of many options available to marketers today. With the growing penetration of smartphones, it is close to 50%, marketers have to take into account the customer experience like never before.
Let's take my example. I am standing in front of a house that is for sale. I want to know more about this particular house. When I scan the qr code I am expecting to see some detailed information about the house. Once I have that information, I should be able to request more information if I am interested.
Why does Old Marketing Collide with New Ways of Marketing?
I often see marketers trying to implement the same content across all marketing channels. It's a holdover from the old way of creating a messaging plan then broadcasting it to build impressions in the mind of the consumer, hoping that consumer will recall the message when they are ready to buy.
This approach just won't work with new marketing trends. Technology and the Internet have created consumers who are more empowered than ever before. They know how to find information and share it with each other.
Companies that try to implement new tactics, like QR code marketing for example, without an informed strategy run the risk of alienating consumers. A growing number of consumers, particularly social shoppers, indicate they will seek out a competitor after a poor experience.
What about you? I'd love to hear about any recent marketing experiences you've learned from.