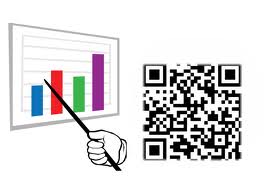 Black and white barcodes about the size of a postage stamp are starting to pop up everywhere. QR ("quick response") codes are an innovative mobile marketing application that connect smartphones to websites and deliver immediate information. The codes can only hold 2-3 kilobytes of data, but that is generally more than enough to make them highly valuable for businesses looking for an edge in the robust mobile marketing industry.
How Do They Work?
Anyone with a smartphone can download a free QR reader application  and then scan the codes using the phone's camera. The code will take the user to the website and provide access to videos, surveys, special offers, or anything else contained on the website. Some of the early adopters of QR codes include: Real estate agents, property managers, automobile dealers and a variety of nonprofit organizations.
When Were They Created?
The codes are not technically new. They were developed in 1994 by Japanese based Denso Wave Inc., a subsidiary of Toyota. The codes were originally used to keep track of inventory for the car manufacturer. Similar companies have used them for the same purpose. Eventually, marketers began using the codes to promote businesses and services.
An Application With An Artist's Flair
You may know that a very exclusive Pablo Picasso exhibit recently opened at the Virginia Museum of Fine Arts in Richmond, VA. The museum, along with their advertising agency, The Martin Agency, turned to QR codes for a marketing campaign for the exhibit. A portrait of Picasso was created entirely out of QR codes.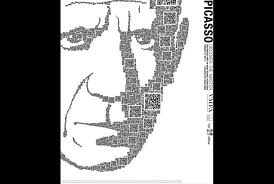 Furthermore, the codes direct users to a page displaying the artist's work and offers a place to buy tickets.
Bob Tarren, the museum's Director of Marketing, said "the museum wanted to be relevant and have a progressive message." The idea was to use the QR codes to reach a younger and higher tech-savvy audience.
Gadget Or For Real?
QR codes provide something physical that consumers can handle, providing a unique experience that is otherwise unobtainable through traditional methods. You are catching consumers at the exact moment they are interested in a product or service—so the uses are virtually unlimited.
Many innovations have come with the advent of the digital age. It would appear that QR codes are among the most successful advances in mobile marketing in recent years.