With the shopping season approaching full throttle as we embark on the holidays, I thought it might be smart to revisit 5 Ways to Build Trust When Mixing Social and Marketing, one of my articles previously published on Windmill Networking's blog.
At first blush, it might not appear all too timely to broach on the subject of building trust. But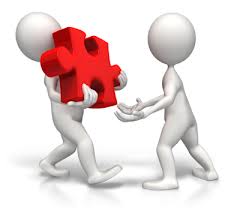 keep in mind that now more than ever, consumers make purchasing decisions based on their level of trust.  In fact, trust has been deemed as a critical component of relationship marketing: "The ultimate goal of marketing is to generate an intense bond between the consumer and the brand, and the main ingredient of this bond is trust' (Hiscock, 2001).
Trust is an asset that must be earned; responsible messaging that places the consumer at the heart of communications lays the foundation, and consistently demonstrating customer-centric value-added service will strengthen and build B2C relationships. Research shows it's possible to connect sales and trust.
Here are 5 ways to foster trust when mixing social and marketing. As you read through them, ask yourself if your communications fit the bill:
1. Be Relevant – To get in touch with your target, if you haven't already, consider developing personas.
2. Serve don't sell – Selling puts brand objectives at the forefront; serving places the consumer in the priority seat.
3. Be Consistent — The brand promise should remain constant across all channels.
4. Build community –Consumers want to do business with people, not organizations.
5. Listen and learn – A two-sided dialogue is authentic and supersedes rote, canned speech.
Be aware of your motivation when reaching out to customers. Time is a commodity and businesses who overstep bounds by sending self-serving messages will quickly become a turn-off.
Starbucks is a good model of sending relevant, timely communications with a purpose to serve the customer (not just coffee). Read my Starbucks Integrated Marketing Case Study post for an example of a company that gets high marks in customer communications.
How purposeful are you with your relationship marketing? Are you intentional about being customer-centric, providing meaningful points of connection with your target? What are some ways you could do better?