Why should you care about Google's Personalized Search?
Recently Google changed their search algorithm in a significant way; it's called Search Plus Your World.  You've probably heard about it. If not, you can read more here.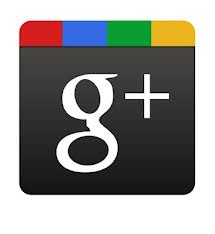 Essentially Google is bringing your personal network into your search results.  Sites that are familiar to you or your network tend to rank higher in your search results.  This also means that the information returned by Google vary by individual based on their respective networks.
Google wants to be more relevant.  If someone does not want the personal results feature, they are able to turn it off…at least for now.
So what's the big deal? Why should you care? You should care because Google is by far the 800 pound gorilla of search. Google is signaling a change, and those who want to gain an advantage in the world of search engine personalization had better pay attention.
Personalized search means new opportunities
When you sign-up for any Google ,You Tube, Gmail or any other of their accounts, you are required to sign-up for Google Plus.  Google is telling us we had better get on board with Google Plus.
Businesses who have done their search engine keyword research will have an advantage if they move quickly and establish a business presence on Google Plus.
What does Google Plus mean for businesses?
Neal Schaeffer does a nice job explaining why and how to use Google Plus for business.  Creating and optimizing a Google plus business page can serve as a source of traffic to your website, and it will also offer more authority for your content which means your ranking in the new world will be higher.
Businesses that create, curate and distribute relevant content are more likely to experience higher traffic and generate more leads through their online marketing assets.
Why learn to use another platform?
Understand that Google Plus isn't just another platform, it's been a rapidly growing asset of the number one search engine.  Using this platform has several advantages.
First, it's relatively simple to create target audience segments, Google calls them circles.  Next, the platform is conducive to sharing and most marketers are interested in having their content shared by consumers.
Personalized search helps level the playing field between small local businesses and larger companies.  Google favors local relevant results which are the product of smart search engine keyword research. Read here for a personal example of why local search enging marketing is important.
Where is the best place to start?
Sign up for Google Plus business account if you haven't already. Here is a helpful resource from Marc Pitman at the Social Media Examiner to get you started.
Don't just create a basic shell, optimize the site using your search engine keyword research.  If you don't have keyword research find some help and discover what keywords your customers and prospects are using; and, make sure those keywords have a significant amount of traffic.
Begin to use and monitor your Google site. Google has made some changes to allow you to seamlessly move between your personal and business accounts.
Here is our Google Plus business page. Please stop by and add us to one of your circles.