What is Showrooming?
A recent survey report estimated there will be one billion mobile devices (includes smartphones and tablets) globally, by June of 2013. The growing presence of these devices is affecting the way consumers shop.
For example, we now have a new term "showrooming". Showrooming is using a store's physical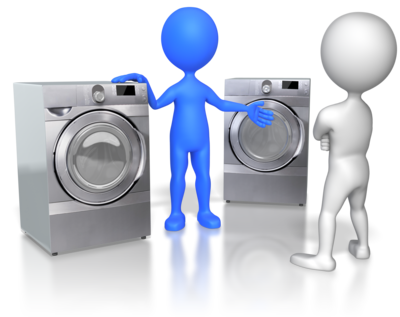 location as a showroom for products rather than a place to do business. To a retailer, this very thought probably sends a chill down your spine. But don't despair, there is some good news.
Online discounts are not new
Discount promotions have been a part of the marketing mix for a very long time. Most retailers have bought ad space in circulars, handed out coupon flyers, or distributed coupons in direct mail packs.
What has changed significantly is the way consumers are now able to find and share discounts online. In the past, consumers started the shopping process with promotional discounts. Now, they are able to compare pricing and find discounts while in a store.
Consumers may not be as price sensitive as you might think
A recent GroupM Next study found:
45% of consumers shopping in-store at brick and mortar locations would leave the store for a discount as low as 2.5%.
60% of shoppers would leave for a 5% discount.
When the savings in real dollars is $5.00 or greater most shoppers will leave.
This same study found that customers who interact with an associate in store are 12.5% more likely to make a purchase.
While the thought of 45% of your customers leaving is sobering, keep in mind some 60% will stay as long as the differential doesn't exceed $5.00.
How can you take advantage of online discount behavior?
First, know how your pricing compares to your competition. One of my staff recently conducted an online search for an espresso machine. The difference between the retailer and Amazon was almost 100%. A more recent search found the retailer had adjusted their pricing to difference of approximately 6%.
Discounts are hugely social. About 4 in 5 online shoppers say they share coupons and deals with friends and family. Many consumers are willing to sign up for an email newsletter if they can expect to receive a significant discount.
What about other factors?
Increasingly, consumers are using their smartphones to redeem email offers they receive. Don't forget to design email communications with the mobile experience in mind. Simple and clear is best; remember the content will be viewed on a smaller screen, many times on-the-go. It's a good idea to test ahead of time by reading the communications on a smartphone and a tablet to ensure an optimal mobile experience.
A Deloitte study found that 72% of smartphone shoppers who used their phones on their last shopping trip made a purchase while in the store.
Counter Showrooming with a better customer experience
Ensure a seamless customer experience at all touchpoints. Make sure your web presence is consistent with the in store experience. Inform your employees about discounts, policies and other promotions. Empower your employees with the tools and information they need to address the needs of your customers.
Listen and monitor what consumers are saying about your industry, product, service, their experience. When appropriate respond and address issues and concerns without being defensive.
What are some other ideas?