Social Media for small business really isn't optional anymore
Technology and the Internet are fundamentally changing the way we do business around the globe. Consumers have unprecedented access to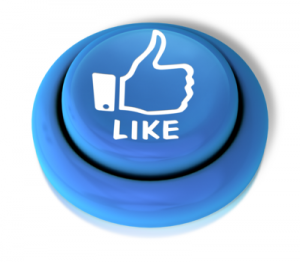 information and to each other. In fact studies show that consumers are far more likely to trust each other over brands. This holds true even if the other consumer is a complete stranger.
For any business, especially smaller businesses that want to master the basics of social media marketing, the days of simply creating a Facebook page are over. Effectively reaching today's mobile consumer requires integrated Social Local and Mobile (SoLoMo) for short.
By the time you finish this post I hope you'll be convinced that avoiding social media is a bigger risk than fully embracing the basics of social media.
The SoLoMo Customer Experience
Let's face it a good customer experience has always been important to marketers. These days even more so, because consumers have access to information and to each other; as a result their expectations are much higher. In fact, today's empowered consumers often know more about a product or service than the brand representative.
In response, brands have to be on their game, and can't ignore the the basics. For example, if websites are too slow in loading, or a link takes them to a page instead of specific content or an app doesn't function properly, consumers will leave in an instant; often to a competitor's site.
Integrate Search Engine Marketing SEM
These stats reflect just how important search is to today's mobile consumer, revealing the necessity of brands exercising best SEM practices:
96% of consumers have researched a product or service from their phone.
57% of smartphone owners search on their phones every day.
 Consumers are searching for products & services anytime, anywhere:

58% at home
43% on the go
31% in a store
SEM is part of an inbound marketing strategy. Websites that are optimized contain key words that consumers are likely to use when looking for information about your business. SEM is a discipline requiring technical skills; it's both science and art, so you may want to consider hiring a professional firm to help.
Your Website is Your Social Hub–and Should Be Mobile Optimized
To today's consumer, a website is just as much "home base" as an actual bricks-and-mortar store. So it's surprising that only 33% of advertisers have a mobile optimized website. (Source)
Accessing your website from a mobile phone is only the beginning. Remember this audience probably has a specific reason for searching your site from their phone and they are ready to do something.
Consumers expect a seamless web experience; however this does not mean they all want the same information (Wouldn't that make our jobs easier!)vWhere possible, keep things simple; make it easy to find important information.
Understand how and what your consumers are looking for so you will know:
What information they need
Where you should place it
How to prioritize it
Small Business Should Make the Most of Local Marketing Opportunities
Consumers favor a local shopping experience and they are motivated to take action.
94% of US Smartphone users have looked for local information
90% have taken action as a result
Smartphone users frequently look for local information
58% look at least once a week
27% look for information daily
More importantly, those seeking local information do something!
70% connected with the business
66% visited the business
23% told others
36% made a purchase
If you want to attract this kind of a consumer, then make it easy for them to find your business or service when searching locally. Claim your local space, making sure your information is current and accurate.
Want more information? Read 6 local mobile marketing tips.
Internal Communication is Critical. Keep your colleagues informed. Creating an optimal customer experience requires communication and coordination.
Consumers are Social
80% of consumers visit social networks; 55% visit at least once a day.
Increasingly consumers are sharing what they like and don't like about their shopping experiences. Make it easy for them to share information and offers. One note of caution: you're not enrolling customers into a sales club; create the kind of experience they will want to share.
You may have a product or service that lends itself to sharing. For example, it's possible consumers will want to share photos or talk about the benefits they receive while using your product or service. You can bet they'll use their social media networks to share.
Have a social media presence! It's where consumers are, and small businesses who embrace social media marketing will have many windows of opportunity, when approaching it strategically.