Recently I had the privilege to contribute to my friend Jennifer Hanford's blog at J+ Media Solutions. In this post, I outline ways for SMB's to strategize how a SoLoMo strategy can reach today's social consumer. Check it out!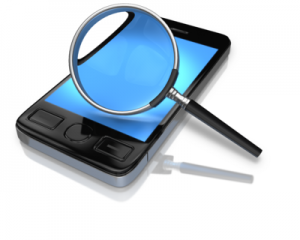 A few highlights:
Integrating messaging through Social, Local and Mobile assets is essential to providing a seamless customer-centric experience.
Why Mobile?
Mobile search grew 500% in a two year span of time (2010 & 2011). (Source: http://econsultancy.com/us/blog/11186-will-mobile-internet-replace-desktop-infographic)
Whether they're on the go, or just at home, mobile search is always on: 77% of mobile searches occur in home or office.
What does this mean for Businesses?
Optimizing for mobile is essential. With the growing penetration of smart devices this is no longer optional.
Why Local?
Consumers demand for convenient access to products and services is substantial: 43% of total Google searches are local.
Despite 59% of national marketers noting that local demand generation was essential to their business growth, only 7% feel they have highly evolved campaigns and measures in place that can activate consumers at a local level. Donovan Neale-May, Executive Director of the CMO Council, notes that "… according to the U.S. State Department, American businesses lose $50 billion annually in potential sales because of problems with localization… (Source: Center for Media Research)
Don't wait for your competition to figure this out.
Why Social?
Social allows customers and prospects to interact with the brand in more personal ways. Consumers want to share successes and to be understood; social companies with Facebook pages, for example, offer a venue where a brand can hear directly from the consumer without a face-to-face meeting or a formal notice.
What other methods do you use to reach your consumers?