Social Media and Business; Successful Social Media Culture
Typically social media is introduced to the marketing strategy mix tactically.  Often an executive will declare "We need to be on Pinterest and Scoup.it!"  This "me too" approach to social media is a recipe for disaster.
Successful social media for business requires a new mindset.  Companies using social media marketing successfully have discovered their approach to integrated marketing must:
Be consumer centric
Have leadership committed to creating and sustaining a supportive and open culture to foster collaboration
Provide a consistent customer experience across all touchpoints
First engage internal stakeholders
Continually experiment and learn from mistakes
Listen, Respond, Adapt, Constantly be tweaked
Social Business Strategy
In Patrick Lencioni's new book "The Advantage" he suggests that successful business is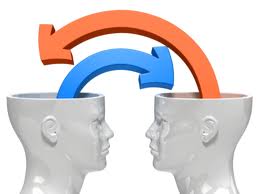 comprised of two elements: 1) Smart; 2) Organizational Health. Smart is defined by strategy, marketing, finance, and technology; basically decision sciences.
Social media will amplify corporate culture – consumer expectations are high. They want to interact with humans, and expect companies to respond and share information – all have implications for corporations in terms of sharing information/resolving issues/responding to criticism/compliments etc.
Social Media and Business can be the foundation of a competitive advantage. 3 Reasons Why Building Social into Marketing is a Significant Competitive Advantage explores reasons that social is a no-brainer in today's businesses.
5 Reasons Companies Should Foster a Social Corporate Culture
A social corporate culture exposes illness in an organization, so will more quickly combat unhealthy sources. Healthy organizations enjoy internal alignment and minimal politics and are able to keep good employees.
Employees of social corporate cultures are engaged. Businesses can tap into the potential of colleagues, increasing their enthusiasm, and enabling them to perform with an owner mentality.
Social businesses have more potential to deliver a positive customer experience. When internal divisions are in alignment and communicating, enabling front-line employees to effectively respond and engage customers, a positive customer experience is the likely outcome. Focusing on the consumer will force companies to be relevant and responsive, both of which can create loyal customers who are willing to share their experiences. Companies will remain viable if they listen and respond to challenges and complaints.
Social businesses benefit from adaptability. Companies who receive customer feedback in real-time can head-off an issue at the start. Being adaptable allows businesses a chance to tweak and solve issues before they morph into real problems.
Social cultures foster collaboration, which leads to innovation. Google's #16 employee, Susan Wojcicki recognizes that "Nurturing a culture that allows for innovation is the key." In her article, The 8 Pillars of Innovation, http://www.thinkwithgoogle.com/quarterly/innovation/8-pillars-of-innovation.html Wojcicki sites "Share Everything" as one of the 8 pillars of innovation. "Our employees know pretty much everything that's going on and why decisions are made…By sharing everything, you encourage the discussion, exchange and re-interpretation of ideas, which can lead to unexpected and innovative outcomes."
Is your business fostering a social culture? If not, what steps can you take to give your company a competitive advantage?