This guest post is written by Joseph Olewtiz, my go-to resource for all things sales-related. One of my more popular posts "Are you asking the right questions?" was the genesis of our conversation on this topic. I am grateful to Joseph for his added insight on the subject, if you aren't already, you should check out his material.

Yes, asking the right questions at the right time can easily be as important as listening skills – listening both to the answers and to what else is said.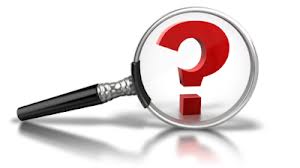 Many years ago, I was exposed to the fact that selling skills can be taught – and I had thought it was all about instinct. Doing some work for an earlier iteration of the company now known as Achieve Global, one of the premier training companies in the world, I was exposed to many of those skills – including Open Probes, Closed Probes and more. At the time I didn't realize that a question was anything other than a question, and I learned a lot from their teachings as their partner, even though I wasn't "in" the courses.
This post, however, is about the importance of asking questions and about creating the proper context to use questions successfully in all business development situations.
There are many companies and consultants (disclaimer: including myself) who can teach and motivate the use of those many selling skills. There is a list below of some of the sites that showed up in my research and I invite you to visit them on your own time.
My personal experience and success using questions to facilitate a discussion is focused on me taking responsibility for guiding all participants to a win-win scenario. Even so, before writing this post, I thought I would do some minimal web research into what people are currently saying about the subject of questions. Many of the comments I found are about what Questions to ask plus how and when to use them.
Frequently it was about "moving a sale forward" and those descriptions tend to leave out points that I consider critically important. The POV that focuses on "moving a sale forward" is one-sided, self-focused, and selfish. It implies that the sales person's agenda is all she should be focusing on. YIKES!
Some suggestions in this web literature (see bibliography below) make it clear what to do and not to do including:
 When asking questions, DO:
Be direct and clear
Be a facilitator for others
Be willing to ask Questions to which you don't know the answer (and ask them respectfully)
Be appropriate to others (in the room, on the phone, et.al.)
Don't make it all about you, be an active part of the team (even if they aren't all physically with you at the time).  BTW: This applies even if you are a sole Practioner, there's an implicit team between you and your client and then there are many other potential participants in the relevant universe.
It's OK to ask intrusive or disruptive questions but make certain you first understand the context of the interaction. Where is the customer in the process? What is the status of the competition? What is their advance attitude to you and your firm? And more.
When Asking Questions, DON'T:
Ask questions to show off your own knowledge
Use a rambling set-up to a question – if it needs a ramble (or pre-amble) it probably shouldn't be asked, certainly not at that point.
Ask questions just to be able to speak and participate. Questions are not "just questions" – be aware of what you are asking, why you are asking it, and how it might be heard (interpreted) by the others in the room
About Joseph Olewitz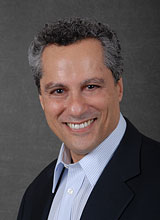 Joseph Olewitz, CEO and Principal and Consultant of 22nd Story Strategies, has 25 years of experience selling complex branding and creative digital engagements to multi-national brands. Olewitz has personally generated multi-million dollar new business revenues from a diverse group of digital clients including: McKinsey & Company, Valspar, National Gallery of Art, MoneyGram International, MasterCard Worldwide, Bristol Myers Squibb, EMI Music Publishing, Nestle Waters, Prada, Ziff Davis, and others. Throughout his career he has been on the leading edge of introducing innovative new digital platforms including the world's first unit-level application of RFID technology for Prada; the launch of Social Retailing – called one of the best inventions of 2008 by Time Magazine upon its public launch at Bloomingdale's; creating and introducing early digital interactive training programs first implemented in the well-known "Professional Selling Skills" course at Xerox. Mr. Olewitz is actively engaged in the social media community and is a broadly followed blogger on building relationships, finding opportunities, and closing new business. He speaks frequently at digital industry events, has served on the boards of several non-profit community institutions and on the advisory boards of several digital start-ups. Check out his personal blog here -> www.intentionalgrowthblog.com
LIMITED BIBLIOGRAPHY:
Business Week: Leadership: How to Ask the Right Questions
http://www.businessweek.com/managing/content/sep2009/ca20090929_639660.htm
HBR: How to Ask Better Questions
http://blogs.hbr.org/hmu/2009/05/real-leaders-ask.html
Wellesley Hills Group: Fifteen Powerful Open-Ended Sales Questions
http://www.whillsgroup.com/insights/articles/fifteen-powerful-open-ended-sales-questions