As a mother of three small children, when I take the time to pay attention, I can easily observe the pervasiveness of marketing on our youngsters.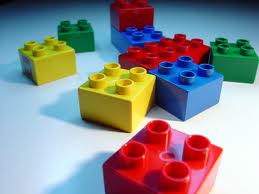 Thankfully none of my kids get too "sucked in" to the television…actually it's quite the opposite.  Admittedly there has been more than one occasion where I'd like to have used the TV as a babysitter, but my kids have refused me.  I include that tidbit to emphasize the notion that even without television as a major catalyst, kids are exposed to brand messages all day long.
From mornings studying the back of the cereal box at the breakfast table, to the Disney bedtime book and princess lullabies at night, kids are sponges absorbing numerous marketing messages.
Below are five "un-statistical" learnings I've gleaned from my household, which reinforce basic strategic marketing principles:
Packaging is crucial.  You may have the most delectable morsel of candy inside, but if the wrapper doesn't shine and sparkle, the kid won't pay a bit of attention to it…important to note I have not yet found candy like this!  Maybe an idea here, camouflaged candy for parents 😉  Alternatively, take a plain legal-rule notebook and fancy it up with turquoise blue fur, adorn it with glittery sparkles and shiny gems, and the basic notebook turns into a prized possession coveted by all the kids in the neighborhood.
Brand recognition begins early-on, so for marketers, an integrated communication strategy is most effective.  My 4-year old son loves to be the mailman…he'll hop in his jeep, cruise down the driveway to the mailbox, stand on his tippy-toes, gather the mail pile in the tailgate and happily hand-deliver it to me.  Direct Mail–Promotions from Disney (regularly in the mail mix), result in kids that plead for another Disney vacation.  TV–When watching Little Einsteins on The Disney Channel, the connection is reinforced, just as when we read a Baby Einstein book (Print) to our 18-month old, the Disney connection is engrained.  And when my first grader is doing her online math homework game, a flashing Disney banner catches her attention.  Note: 80% of children under the age of 5 use the internet weekly.
"Is that an American Girl doll?" the 6-year-old neighbor calls out across the fence? Word-of-mouth reinforces branding efforts, even in the preschool years.  Amongst children, what is said on the playground has the ability to make or break a product or service.
Memorable jingles and catch-phrases are etched into the human brain.  As I cross the parking lot holding my child's hand, a spontaneous "La, la, la, la…PBS Kids!" chant comes out of his small mouth.  In the evening, my 6-year-old and 4-year-old through giggles and rambunctiousness in unison repeatedly holler "We're not perfect, we're parents."
Symbols (i.e. logos) are powerful, recognizable to kids even prior to grade-school.  My first-grader's Christmas list specified that she wanted peace sign clothing.  She also decided she does not like her red-and-white polka-dotted outfit.  My son refused to wear the adorable Halloween shirt his grandma gave to him because it had a dog on it.
As a parent I consider myself extremely blessed to be able to absorb what catches their eyes, what tickles their fancy, what becomes memorable.  And as a marketer, I am intrigued by the savvy branding approaches that appeal to such young audiences.
Are you able to easily detect marketing influences on your family?  How will these observations affect your strategic marketing efforts?