Social Business and Trust
Social business implies relationship, and in any thriving relationship trust is at the core. A relationship marketing strategy should build levels of trust throughout the customer journey, taking into account the customer path of purchase at every level.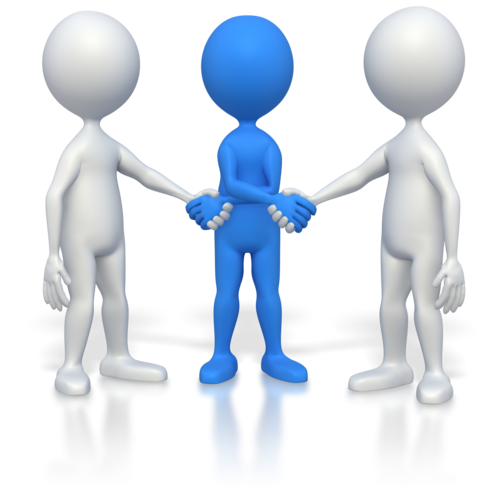 Relationship Marketing strategies should address customer need at every stage in the lifecycle of the brand. For first-time buyers, brands may need to focus carefully on encouraging purchase and reducing customers' perceived risk (perhaps through customer testimonials, reliable customer service, fair return policy, product warranty, etc.) To ensure customers will return, brands should focus on ways to continue to stand firm on the brand promise and remain out in front. Communications should be relevant and appropriately timed. Creating brand advocates requires enriching customer experiences, building loyalty along the way, through relationship and surprise and delight. It all comes down to partnership through service and a mutually beneficial relationship. There is really no one-size-fits-all approach.
Trust is essential to any partnership, and trust is a habit we live out daily, often without even being aware of it. I trust that when I sit in my chair, it will support me. Why? Because every morning I sit in this same chair at my desk and repeatedly I've successfully sat comfortably while doing my work. However, when visiting the home of a friend who recently erected a bench swing between two trees in his yard, I wasn't as confident to take a seat. Why? Because I had never done it before. It looked different from my trusty chair. So reluctantly I eased into it, with careful attention to ability to support my body weight. After my initial trial, I felt better to sit in it the next time, and after a few times of enjoying the bench swing with my friend, I confidently sat in it without much thought.
Maybe simplistic in example, but this illustration applies similarly to the way consumers behave. On first trial, usually plenty of thought and attention are placed into a purchase decision. When pleased with the outcome, the next time a need arises, the same brand is likely in the choice set.
To establish trust, brands need to stand firm in their ability to consistently deliver, time after time. Cultivate trust in your brand by communicating responsibly and with your target in mind. Before communicating with your audience, ask yourself these questions:
What's my purpose behind the communication?
What's the intended value for the recipient?
Does it have personal relevance, for example, is it a reminder about loyalty program rewards that haven't yet been redeemed?
Do I have some information that'll help solve an issue?
Is it newsworthy?
Attention-worthy?
Maintaining customers' trust is a commitment for the long-term. It's not a once-and-done exercise; brands must continuously evaluate and refine tactics aimed at cultivating trust with consumers.
What are your best methods of cultivating trust with consumers?