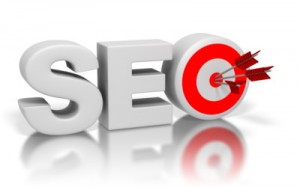 A lot of time, energy and usually expense goes into developing your organization's website. And with so much effort going into this initiative, how can you determine if it's on track to deliver everything it should? The following is a checklist of 10 questions to ask about your website to determine if it is maximizing it's search engine optimization potential:
1. Does the web recognize your site?
When you type your website url in the search query box, does it show up in the organic or natural search results? Try searching for your site on your top products and services. Do you see your website? If not, you'll want to make sure and check out the rest of the seo tips. These simple steps can help your site gain rankings in the search engines and increase opportunities for conversions.
2. Are you registered with the search engines?
Typically, you should submit your site to the search engines to help the spiders find your site. This can be done through the webmaster tools in the major search engines, like Google, Yahoo and Bing – and it's free! You just need to have an account and then add your site. You'll want to make sure and add the sitemap files to your site and verify them too.
3. How do consumers search for your product or service?
What words do your potential customers use to find your site? Are those the words that you are using on your site, or, are you creating a site that is full of industry terms that John or Jill Q. Public may or may not know? Consumers have a tendency to use broad keywords to find sites that have the information for which they are looking. This will help them learn what companies can help them. The more detailed the search, the closer the consumer is to making a purchase. Are those the keywords you are using on your site? If not, you may want to take a closer look at the words and descriptions you are using.
4. How many customers does your competition's site pull in?
There are many tools on the web, both free and subscription-based, that can help you gain insights into these questions. Though they can provide a rough guess, ultimately, you'll never really know unless you have access to their analytics. However, you can analyze the competition by taking time to view the number of pages they have on their site, the number of inbound links they have, as well as their page rank. These factors can help you determine how they are influencing the online market and how strong their presence really is. Also, it can give you great insight into how you can shape your online strategy.
5. What are the keywords that drive business?
First, how do you know what your main keywords are and, out of the big list you have compiled, how do you know which ones to use first? In this seo tip, we recommend using a couple of different tools to begin keyword discovery. The first is Google's free keyword tool. It is a great place to see what words and phrases consumers are using to search, and 2) what the estimated competition is for those words. Once you've narrowed down the words and phrases that you believe are most relevant to your business, you can compare them in another valuable subscription-based tool called WordTracker. This tool can help you find longer-tail keyword phrases, as well as measure competition vs. traffic. Good keywords to begin writing pages for will include those who have high traffic and not much competition. That doesn't mean you should go after words and phrases that have a higher competition and traffic volume if they are relevant to your business. It just simply means it may take a longer period of time to gain higher page rankings for those terms.
6. What links drive traffic to your site?
Some companies will try to sell link building to you. Though this may seem like a logical, time-saving opportunity to you, make sure to check and to see what sites this company utilized for link building. Do those sites have a high page rank? Can they be influential to the success of your site? Are they related to your site? If not, it may be best to do some quality link building of your own. Tips for creating links include directory submissions, creating link bait (a compelling statement, words or phrases on your site that attract attention), writing a blog, commenting on other blogs, social media posts, article submissions and optimized press releases.
7. What links drive traffic to your competitor's site?
If you are curious on how your competitors are gaining a higher page rank, take time to check and see where their inbound links are coming from. There are a couple of tools that will show you this, including Google's TouchGraph and Yahoo's Site Explorer. Once you find out what those popular links are, start reviewing them and decide whether or not you'd like to link to them as well.
8. How much content does your site have versus your competitors?
Content matters. It should be relevant and unique, avoiding duplicate content, whether that be an entire page, or product descriptions. The search engine spiders love new content and so do consumers. Take time to develop pages based around your keyword phrases and eventually, you'll notice increased traffic to your site, as well as a trusted and knowledgeable industry expert on your products and services.
9. When was the last time you updated your content?
As mentioned in SEO tip #8, spiders love new content and will often visit a site more often when new content is constantly added to the site. Keeping your content new and fresh also shows consumers that your company is staying on top of trends and has their interests at heart. After all, you are writing for consumers and not the search engines.
10. Can you tell where your traffic came from and how much you have?
Free tools, like Google Analytics, can help you measure your site's traffic, including frequency of visits, where traffic is coming from, and what pages are the most popular on your site. Additionally, this tool can be used to measure goal conversion and performance of branded and non-branded keyword phrases. If you don't have a tool like this on your site, we definitely recommend adding it as soon as you can.
So how did your website stack up? Is it accomplishing what you have set out for it to do? Is it meeting your expectations and giving you your anticipated return on investment?